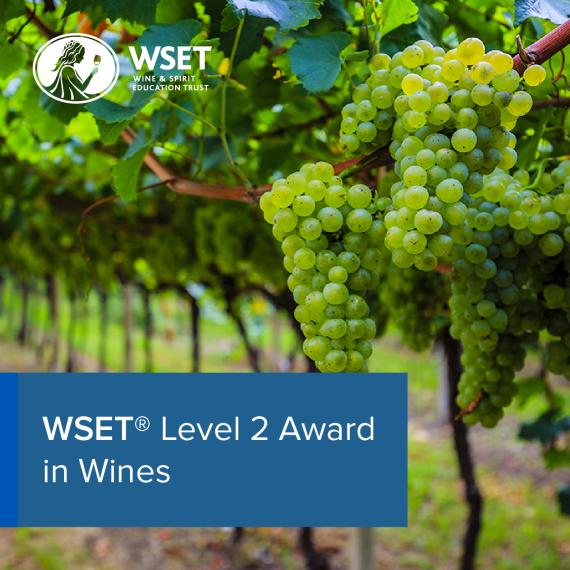 WSET Level 2 Award in Wines will teach you environmental factors, grape-growing, winemaking and maturation options that influence the style and quality of wines made from eight principal grape varieites. Taste and describe wines using the WSET Level 2 Systematic Approach to Tasting Wine (SAT).
You will learn more about the style and quality of wines; how grape varieties and winemaking processes influence the key styles of sparkling and fortified wines; key labelling terms; principles and processes involved in the storage and service of wine, and food and wine pairing.
Course runs Mondays (7 - 9:30 PM)  from January 23 to March 20, 2023 (9 weeks).
---
For additional information, please contact Lisa Fodor [2].