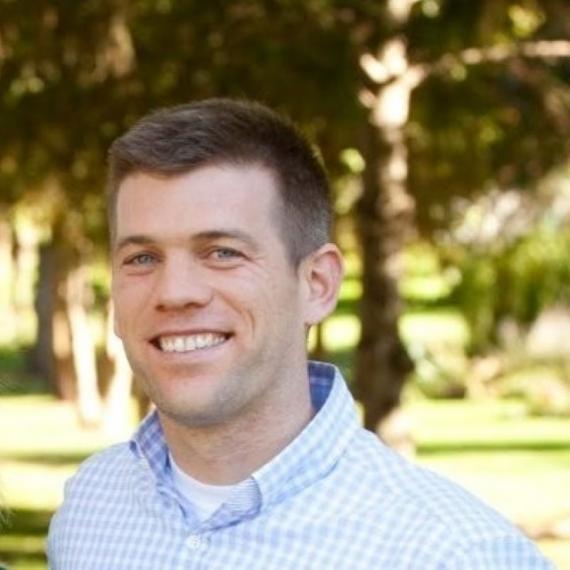 Congrats to our December "G" Thanks! Winner Clarke Mathany!
Nadia Timperio wrote in her Kudoboard nomination:
"HUGE thanks to Clarke Mathany from the Office of Quality Assurance, who has been a fantastic colleague and teammate throughout the CIM curriculum management system implementation project. Clarke is generous with his time, amenable to compromise, and unwavering in his optimism. I especially appreciate his pace-keeping leadership style -- he keeps us all on track and gently nudges us toward project completion with a smile on his face!"
* CIM stands for Curriculum Inventory Management (CIM) System, the implementation of which Clarke, Nadia (and many others!) have been working on over the past year. The new CIM System will improve the workflows associated with updating course descriptions, creating courses, and developing new programs. It will streamline the approval process and allow for integration and synchronization with Ellucian Colleague and the Academic Calendars!
A virtual celebration was held for Clarke and several of his colleagues joined to show appreciation and recognition.
When learning he was selected to be this months winner, Clarke said, "Sincere thanks to Nadia for the kudos and the "G" Thanks! nomination. It was a wonderful, and completely unexpected, surprise. I'd echo the sentiments Nadia posted in her comments right back to her. As we continue the implementation of the curriculum information management system, having supportive and positive colleagues that we can collaborate with, and laugh alongside, as we overcome various obstacles in the project has been critical. It's a real pleasure to work with Nadia and the rest of the CIM implementation team!"
Patricia Tersigni said, "This is great news and so well-deserved! I feel like I won the lottery with Clarke as a key member of our team, and it's clear Nadia and others across campus feel the same. I love the G Thanks! program because as much as I've been around different units on campus, I get to learn more about colleagues and their day-to-day work, and the impact they have on others."
Congrats Clarke and thanks for all your great work!
"G" Thanks! is a program within the GREAT at U of G initiative, focused on building a culture of gratitude, recognition, and appreciation at U of G. Each month, a new Kudoboard is open for nominations from the University community for faculty and staff who you want to appreciate, recognize, or show gratitude for.
Learn more by visiting the GREAT at U of G website. [1]