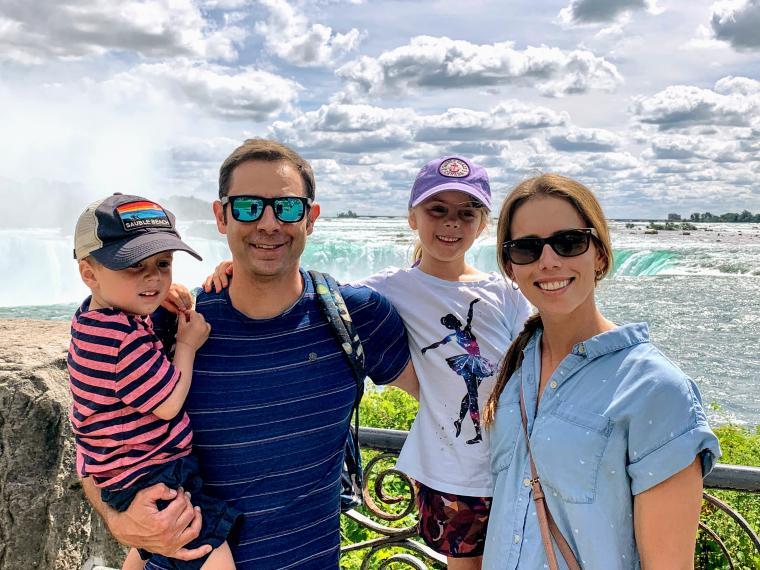 Congrats to our February "G" Thanks! Winner Eric Hinse!
Ryan Belcastro wrote in his Kudoboard nomination:
"I would like to nominate Eric Hinse, Director of Treasury Operations for February's "G Thanks!" initiative. Eric is a very kind and understanding person. He shows that he really cares about his team by promoting and ensuring that personal wellness is achieved and maintained. Eric has been a strong leader especially through the pandemic.  He always brings his positivity and wonderful dad jokes to the team to lift spirits and boost morale."
When learning he was selected as this month's winner, Eric said,
"I am grateful to my fellow treasurers' in Treasury and all my colleagues, friends and researchers from around campus.   Whether it be asking you to rate my random cartwheel or wanting to know your preferred superpower (mine being the ability to correctly predict the direction of interest rates), or ranting about Space exploration/Elon Musk/stocks, you give me my energy.  I shine in your light; you make me shine.   Please, expect more "dad jokes", more dancing, or cartwheeling from me and if I can borrow a leisure suit, I am thinking about organizing a flash mob in the UC to celebrate. Thank-you! - Dad, Husband, Treasurer 

A virtual celebration was held for Eric to show appreciation and recognition.
Congrats Eric and thanks for all your great work!
"G" Thanks! is a program within the GREAT at U of G initiative, focused on building a culture of gratitude, recognition, and appreciation at U of G. Each month, a new Kudoboard is open for nominations from the University community for faculty and staff who you want to appreciate, recognize, or show gratitude for.
Learn more by visiting the GREAT at U of G website. [1]