Written by:
Jessica Yu, Learning, Development, and Wellness@Work Coordinator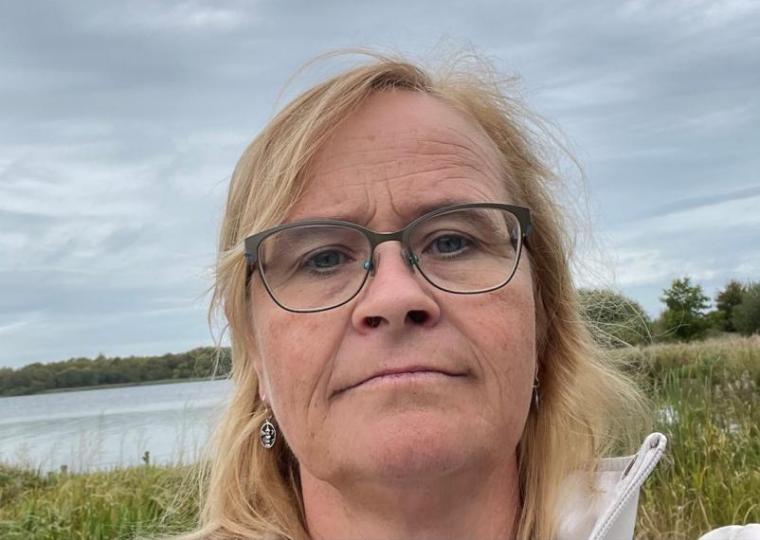 Congrats to our March "G" Thanks [1] Winner! Serena Murphy!
Andrea Novak shared in her Kudoboard nomination: Thank you @Serena Murphy for your never-ending positivity. I truly appreciate the continued effort you put in to assist and help everyone. You make coming to work each day such a pleasure.
Cassandra shared: Andrea is right - Serena is a pleasure to work with. I would add that her dedication to creating a positive culture is a huge asset to our team. She regularly goes out of her way to show her appreciation for those she works with, fostering a warm and welcoming environment for those on her team
A virtual celebration was held for Serena and a prize will be sent to Serena as a token of thanks.
During the celebration, Andrea shared: When I wrote about Serena's positivity, I meant during those day to day challenges we face. Those challenges can cause frustration but whenever I talk to Serena, she's always positive. "We will fix it. We will do it." Every time there is something to be done, she will help, she will do it. It's not just one occasion. It has been many many times over the years. I remember all those situations and just want to say thank you.
Serena shared: I just want to say thank you to Andrea for nominating me. It really made my day. Actually, it made my month. It's such a nice idea. Andrea actually mentioned doing something like this before and I think it's a really cool way to help people feel recognized.
A series of back and forward comments ensued.
Andrea: I really strongly believe that collaboration is important and that recognition is a huge part of that. Plus, I like that this program is peer to peer.
Serena: It's just so nice that people can say "yay you did a great job!"
Andrea: And the added benefit is that you can get something. It's not just a thank you, it's something a little more.
Serena: Even without the prize it made my day.
Congrats Serena and thanks for all your great work!
"G" Thanks! is a program within the GREAT at U of G initiative [2], focused on building a culture of gratitude, recognition, and appreciation at U of G. Each month, a new Kudoboard is open for nominations from the University community for faculty and staff who you want to appreciate, recognize, or show gratitude for.