Horticulture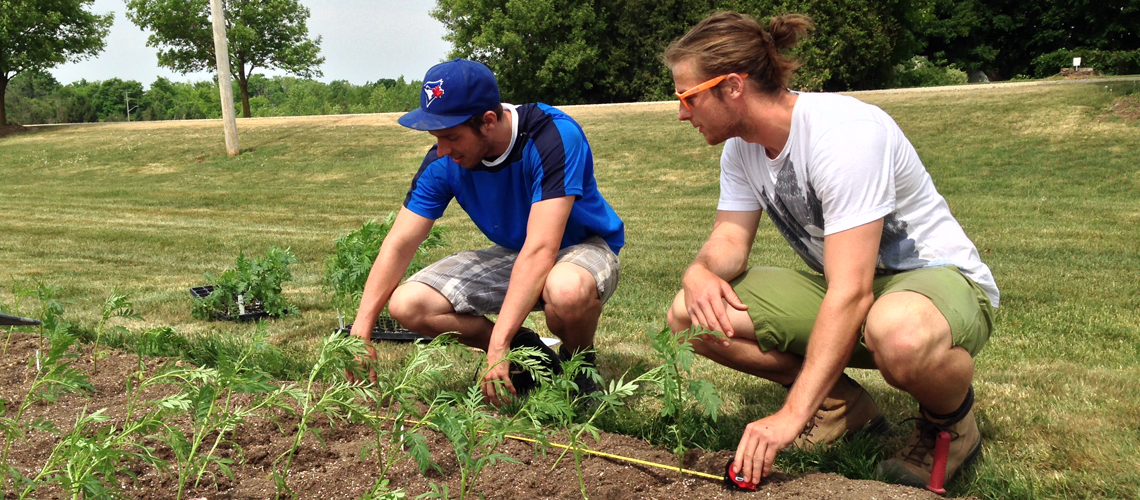 Create new food, flowers and medicinal plants through horticultural production systems.
The Horticulture major of the Bachelor of Science in Agriculture degree program is designed for students who want use scientific advancements to improve the horticultural industry. This is the major for you, if you want to focus on the management of commercial greenhouses, horticultural production, breeding improved crop varieties, in vitro plant propagation or using turfgrass and other plant species to enhance urban environments.
You also have the option to learn through a variety of field trips, experiential learning in the workplace and independent study projects.
Graduate with knowledge in genetics and biotechnology, biochemistry, economics, horticultural crop production, plant protection, plant physiology, plant ecology, soil science and plant propagation.
This new major, offered and administered by the Department of Plant Agriculture, replaces the previously offered Crop, Horticulture and Turfgrass Sciences (CHATS) major. You may also be interested in the Crop Science major.
Admission Requirements
Ontario secondary school students applying to the program require English (ENG4U), Advanced Functions (MHF4U), 2 courses from Biology (SBI4U), Chemistry (SCH4U), Physics (SPH4U), and 2 additional 4U or 4M courses. Students that are mature, transfer, or applying from outside Ontario should visit the admission requirements page to learn about their requirements.
Unique Courses
Vegetable Production
Fruit Crops
Annual, Perennial and Indoor Plants – Identification and Use
Medicinal Plants
Greenhouse Production
Advanced Turfgrass Science
Plant Breeding
Full course descriptions and a listing of all courses, can be found in the Undergraduate Calendar.
Career Opportunities
Crop production specialist
Pest management specialist
Horticulturalist
Greenhouse facility manager
Sod production specialist
Learn About the Perks
Questions
Our OAC Student Liaison team is here to help! Have you applied to or are you considering this program, but have some questions? Check out the following pages to learn more: