Plant Science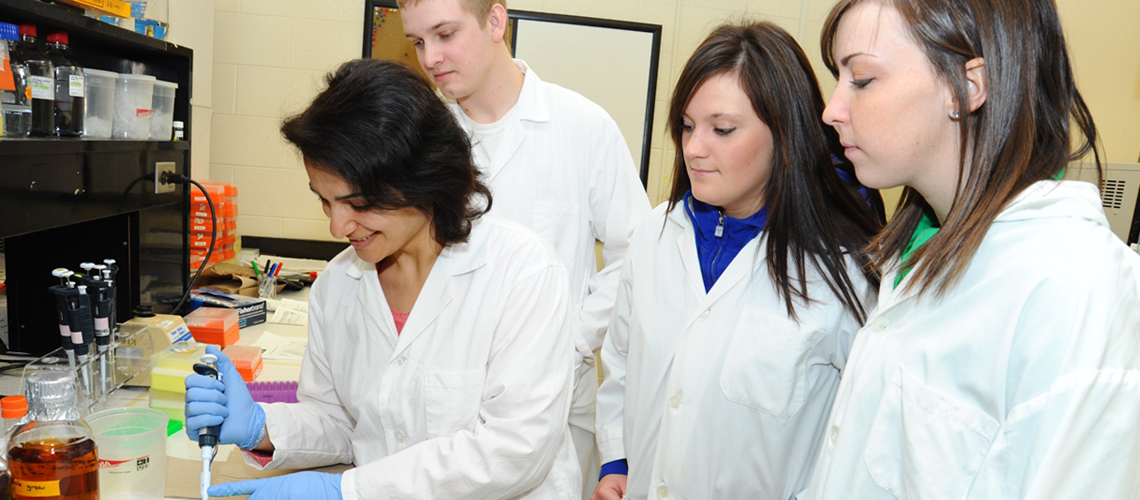 With society's emerging dependency on plants in the bio-economy and needs for both increased environmental management and efficient production of healthy foods, in this major you will investigate the many wonders of plants. In the Plant Science Major of the Bachelor of Science degree program, you will explore the intricacies of plant diversity, growth and development, plant-environment interactions, advances in molecular biology, and the wide variety of economic uses for plants. Study these areas alongside one of the largest concentration of plant scientists in Canada.
This major will give you hands-on experience in plant ecology, systematics, physiology, botany, genetics, agriculture, ethnobotany and biotechnology using the international expertise and advanced technologies found in the departments of Plant Agriculture, Environmental Biology, Integrative Biology and Molecular Cellular Biology. The curriculum is designed to offer a focus in areas of emphasis, or allow you to custom-design a program of studies to suit your needs.
The University of Guelph is an internationally top-ranked university with both biological science and agriculture colleges. The Plant Science program crosses college boundaries to bring the full range of plant science programming to students. Students in Plant Sciences, who graduate with a B.Sc. degree, have the freedom to merge studies in botany, ecology and agriculture in a way that best suits their interests. This program is offered and administered by the Department of Plant Agriculture, and/or the School of Environmental Sciences in conjunction with the College of Biological Science.
Admission Requirements
Ontario students applying for the Bachelor of Science – Plant Science program require 4U English; Advanced Functions; 2 courses from 4U Biology, Chemistry and Physics; 2 additional 4U or 4M courses. To be best prepared for semester one of the program, all applicants are advised to include 4U Biology, Chemistry, and Physics.
Full information on admission requirements can be found here.
Sample First Year Courses
Discovering Biodiversity: This course strongly emphasizes the development of learning and reasoning skills, an understanding of the nature of biological inquiry, and key concepts in evolution, ecology, and organismal biology. These include the meaning and significance of biodiversity and current issues surrounding it, the evolutionary processes through which biological diversity originates and is interrelated, the complexity of organisms and the importance of physical organization and regulatory processes, and the nature of interactions among organisms and between organisms and their biotic and abiotic environments
General Chemistry I: This course introduces concepts of chemistry, the central link between the physical and biological sciences. Principles discussed include chemical bonding, simple reactions and stoichiometry, chemical equilibria and solution equilibria (acids, bases, and buffers), and introductory organic chemistry.
Elements of Calculus I: This course provides an introduction to the calculus of one variable with emphasis on mathematical modelling in the biological sciences. The topics covered include elementary functions, sequences and series, difference equations, differential calculus and integral calculus. This course discusses aspects of classical physics with particular emphasis on topics of importance in the biological and environmental sciences. Topics include mechanics and applications to anatomical problems, fluid statics and dynamics, molecular motion, diffusion, osmosis, and heat.
Physics for Life Sciences: This course discusses aspects of classical physics with particular emphasis on topics of importance in the biological and environmental sciences. Topics include mechanics and applications to anatomical problems, fluid statics and dynamics, molecular motion, diffusion, osmosis, and heat.
Elective.
Introduction to Molecular and Cellular Biology: This course will foster an understanding of key concepts in molecular and cell biology and genetics including evolution, relationship between structure and function, energy and regulation, interrelatedness of life, and the nature of science. By relating these concepts to their daily lives, through analysis of problems and tutorial discussions, students will develop an understanding of five central themes: 1) all living things share common properties, 2) the cell is the fundamental functional unit of life, 3) managing energy is central to success, 4) genes are the fundamental information unit of life, and 5) heredity.

General Chemistry II: This course provides an introductory study of the fundamental principles governing chemical transformations: thermodynamics (energy, enthalpy, and entropy); kinetics (the study of rates of reactions); and redox/electrochemistry.

Physics for Life Sciences II: This course discusses physics of matter and energy at the macroscopic and microscopic levels, with special emphasis on topics of importance to the biological sciences. Topics include properties of waves, acoustics and hearing, optical systems and vision, quantum nature of radiation and its interaction with biomolecules, electricity, high energy radiation and radioactivity.

Elective.
One of:
Introduction to Computing: This course covers an introduction to computer hardware and software, data organization, problem-solving and programming. The course includes exposure to application packages for personal and business use and is intended forstudents who wish a balance between programming and the use of software packages.
Introduction to Programming: This course introduces problem-solving, programming and data organization techniques required for applications using a general purpose programming language. Topics include control structures, data representation and manipulation, program logic, development and testing. The course is designed for students who require a good understanding of programming or are planning on taking additional specialist Computing and Information Science courses.
Elements of Calculus II: This course will expand on integration techniques, and introduce students to difference and differential equations, vectors, vector functions, and elements of calculus of two or more variables such as partial differentiation and multiple integration. The course will emphasize content relevant to analyzing biological systems, and methods will be illustrated by application to biological systems.
For full course descriptions and a listing of second, third and fourth year courses, check out the undergraduate calendar here.
Life as a Plant Science Student
Sometimes the best way to learn about a program is through meeting a current student. Learn about student experiences through the following student profiles: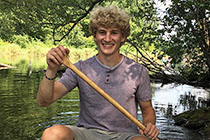 Career Opportunities
Applied Plant Science
Agronomist
Crop production manager
Entrepreneur
Extension specialist
Government regulator
Graduate student
Greenhouse manager
Grower
Horticulturalist
Pest management advisor
Research technician
Sales representative/manager
Turfgrass specialist/golf course manager
Botany
Conservation biologist
Environmental consultant
Ethnobotanist
Graduate student
Government regulator
Policy developer
Research technician
Plant Biotechnology
Government regulator/specialist
Graduate student
Product development and bio-safety testing
Research technician
Scientist in government
Scientist in the biotechnology and agri-food industries
Plant Environmental Sciences
Conservation biologist
Environmental consultant
Field botanist
Government biologist
Invasive species biologist
Park naturalist
Rare and endangered species biologist
Research technician
Restoration specialist
Wetland/forest ecologist
Learning Beyond the Classroom
Research Opportunities in Plant Science
In the 4th-year of studies, students have an opportunity to enroll in research courses. This is a good opportunity to get hands-on experience in experimentation, especially for those interested in graduate studies or research-related careers. A student usually identifies a professor with common scientific interests and develops an original research project, most often working closely with an established member of the lab. The projects culminates with written and oral reports, and can sometimes lead to scientific publication.
Student-Run Clubs
University of Guelph students have the option to join various student-run clubs to explore their interests beyond the classroom. Two clubs that plant science students often join are:
The Botany Club
The Botany Club gives students, with an interest in plants, an opportunity to meet, gather and participate in a variety of wonderful events throughout the year. Members of this club have a great wealth of botanical knowledge, so it is an excellent place to learn and share. Whether you want more information about a certain class or tips on plant care, you can find it here. Events throughout the year include, themed nature walks, trips to the Royal Botanical Garden and camping. Contact botany@uoguelph.ca for more information.
Horticulture Club
Over the years the Horticulture Club has brought people together from all different areas of interest to share our love for plants. Every year the club participates in the Canadian Greenhouse Conference hosted by the University of Guelph in early October. Another annual activity for the club is College Royal. College Royal is the University of Guelph's Open House where all of the departments, clubs, and organizations on campus display their best for the public. The club always creates many interactive displays for this event and have won many awards for their fine work. Contact hortclub@uoguelph.ca for more information.
Contact
Prof. David Wolyn
Plant Science Faculty Advisor
519-824-4120 ext.53092
plantsciencemajor@uoguelph.ca