Meet Vanessa, Plant Science Student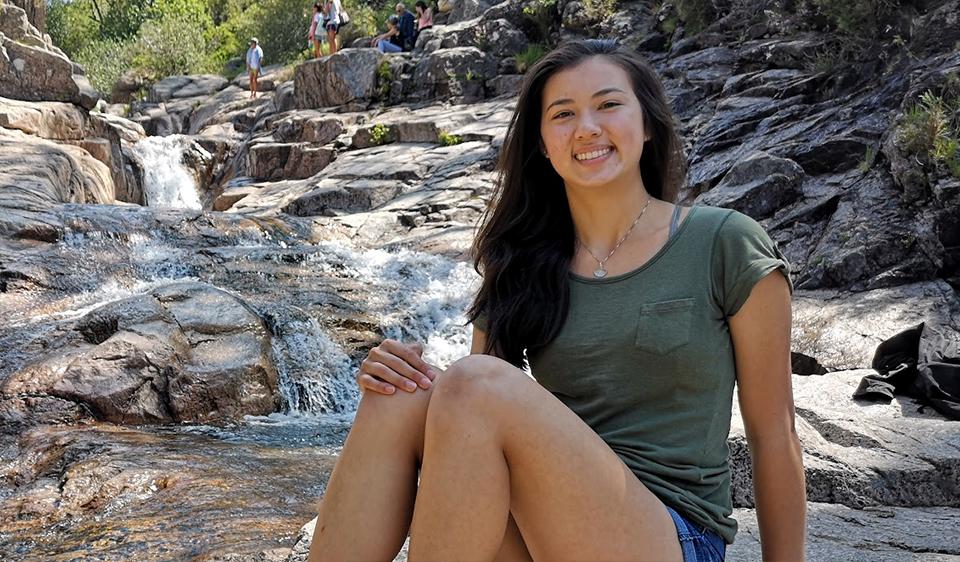 About Vanessa Vongnhay
Vanessa is a fourth year Bachelor of Science – Plant Science student. She was drawn to the University of Guelph by the plant science program, the Arboretum, and the conservatory. She hopes to pursue a master's to continue research in plant conservation.
Program: Bachelor of Science - Plant Science
Hometown: Kitchener, Ontario
Year of Study: Fourth year
---
Why did you decide to come to the University of Guelph?
The University of Guelph is well known for their agriculture and plant science programs so coming here was a very easy decision! The first time I was on campus I felt so comfortable, everyone was so welcoming and having the ability to go for a walk in The Arboretum or take a break in the conservatory was amazing.
What do you like best about your program?
I love the variety of options that a plant science major offers, I could take classes ranging anywhere from biotechnology to crop related sciences to environmental sciences. I love how passionate all of my professors have been! It certainly makes learning much more enjoyable.
In what ways were/are you involved on campus?
In my third year, I participated in the OAC Impact Case Competition and was able to meet a lot of brilliant undergrad and graduate students. Over the last few years, I have volunteered as a Student Accessibility Services (SAS) note taker. This year I am a student representative for the Plant Science Curriculum Committee, the role aims to help improve the plant science curriculum through student perspectives.
Do you have a favourite class or professor?
It's so hard to pick a favourite class because so many plant science courses are amazing! I really loved taking Plant Tissue Culture (PBIO*3750) with Dr. Subramanian and Medicinal Plants (HORT*3270) with Dr. Saxena. BOT*2100 – Life Strategies of Plants was also a really great course and the labs taught by Dr. Meyer were always so much fun!
What residence did you live in during the first year?
I lived at home and commuted to Guelph – it just made the most sense for me.
Where is your favourite spot to hang out on campus?
I love the tropical greenhouse in the Bovey building, whenever I have time between classes I always try to go there and take a breather! It's such a beautiful and relaxing spot.
What is an unforgettable university experience you've had?
Meeting The Great Orbax for the first time! Unfortunately, I didn't get to take physics with him, but I did get to see him perform some of his tricks on campus!
Do you have favourite spots in Guelph?
I haven't explored Guelph too much, but I love the Rockwood Conservation Area, it is absolutely stunning!
What is a hobby that makes you happy, or relieves stress?
I love archery, it is so stress relieving and fun! I would love to buy my own bow soon and have the chance to do it more often.
What are your plans or goals after graduation?
I really enjoy doing research and I'm planning on doing my masters at the Gosling Research Institute for Plant Preservation (GRIPP) facility. The love for plant tissue culture was definitely solidified during my Undergraduate Student Research Award (USRA) position at GRIPP!
Knowing what you know now, what piece of advice would you give to your high school self?
Just relax and do your own thing! Everything will fall into place, just make sure you enjoy the experience as it happens.
What methods have you found to adjust to remote learning during the period of online class delivery?
Making sure to take some time to go for a walk and get outside! Doing only online classes, you're always at your desk and don't get the same opportunity to walk between classes and get moving like you would on campus.
What's one fun fact about yourself?
I have over 150 plants in my house! My carnivorous sundew (Drosera capensis) is my favourite.
Share this page
News Topics