To SEDRD Students, Colleagues and Collaborators:
The health and safety of our community is a top priority for the School of Environmental Design & Rural Development (SEDRD).  In response to the COVID-19 pandemic and University of Guelph directives, SEDRD is establishing a 'phasing-in' strategy offering limited in-person engagement and access to SEDRD spaces. While many may not be back to the school (daily) our intent is to move towards a modified re-opening and provide the best experience possible – all SEDRD programs are offering their typical course complement for the semester.  Students can reach out to their course instructors for specific course delivery information and details.  For important general UofG operational information and dates please see the Covid-19 Communication Updates.
Our staff, faculty and students have shown tremendous capacity during the pandemic and are well-equipped to work remotely; we remain reachable by email.  Our goal is to offer excellence in teaching and advising, research and service – we are maintaining our schedules despite a shift in how we engage.  We are monitoring our workflow and we will continue to communicate any schedule changes to our students, program applicants and the SEDRD community as quickly as possible. 
As we continue to monitor health updates from our local health units and the University of Guelph, we have implemented, in compliance with UofG direction, the following precautionary measures for our learning, research and staff and faculty workspaces: 
Flexible in-office / work from home policy for staff and faculty.

Limited, assigned use of essential SEDRD space in the LA building and Johnston Hall.

An enhanced cleaning regime.

A limited and cautious return to face-to-face (in-person) teaching and meetings, favouring audio-visual conferencing opportunities, when available.

Remote learning opportunities and accommodation for students, as necessary.
We appreciate your understanding and value your feedback as we move towards in-person, limited, re-engagement at the school.

School of Environmental Design & Rural Development
---
Welcome to SEDRD
The University of Guelph's School of Environmental Design and Rural Development (SEDRD) brings together major academic fields concerned with creating strong communities, in Canada and around the world. The School has six programs: Landscape Architecture (BLA and MLA), Rural Planning and Development (MSc and MPlan), Capacity Development and Extension (M.Sc), and Rural Studies (PhD). SEDRD reflects the imperatives in building authentic communities where planners, leaders, communicators, landscape architects, the citizens and politicians all play important interdependent roles in community strength.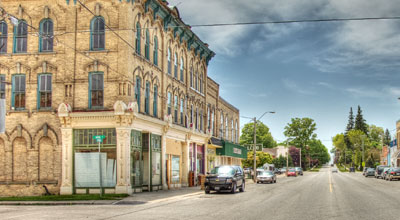 Supports communities in Canada and around the world through learning, advocacy and communication.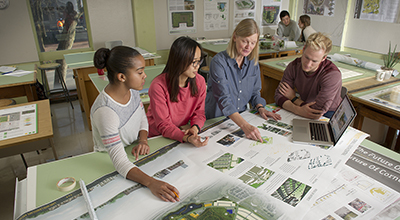 Combines art and science to design attractive, functional and sustainable outdoor spaces for everyone to enjoy.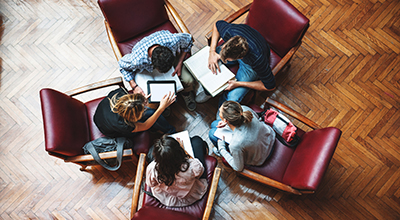 Conducts interdisciplinary research and guides processes of change in rural communities.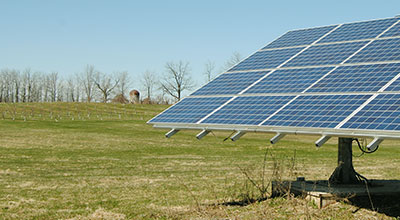 Explores the components for capacity development, design and planning of landscapes and rural communities.