SEDRD Graduate Student Society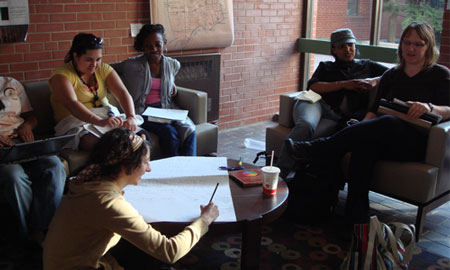 The School of Environmental Design and Rural Development Graduate Student Society (SEDRD GSS) is comprised of and represents graduate students from the Master of Landscape Architecture program, the Rural Planning and Development program, Capacity Development and Extension program and the Ph.D. in Rural Studies program.
The SEDRD GSS helps students to network, connect and find out what's happening on campus and off.  
Contact SEDRD GSS via email at: sedrdgss@uoguelph.ca 
Follow SEDRD GSS on Instagram at @sedrd_gss.