Landscape Architecture Research and Practice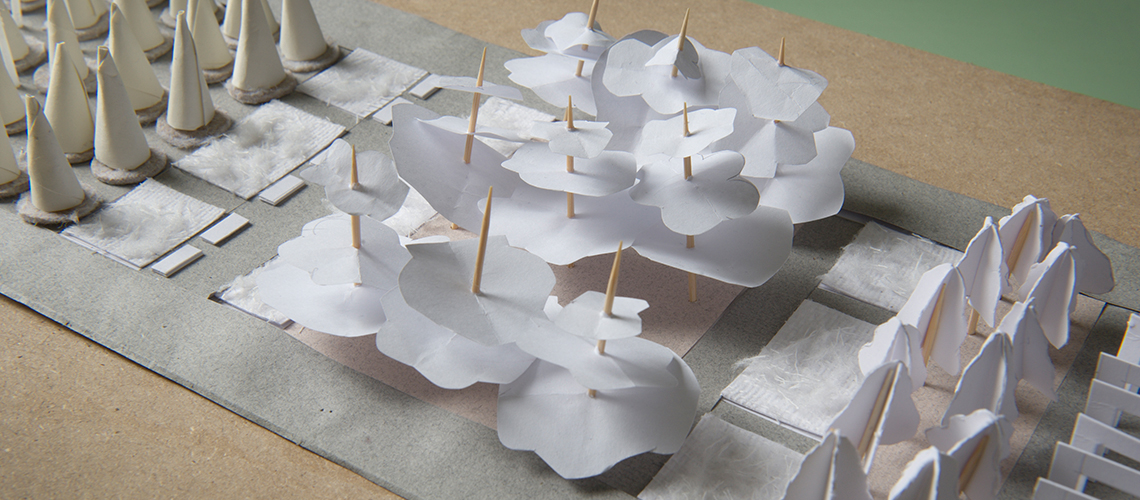 SEDRD is dedicated to research, practice and education in the design, planning, conservation, preservation, management and development of cultural and natural environments in both Canadian and international settings.
The Landscape Architecture programs boasts internationally recognized faculty, complemented by practicing professionals and critics.  They have expertise in teaching, practice, outreach and research and bring a variety of education backgrounds and interests that span broad areas of the profession, adding significantly to the richness of the student learning experience at Guelph.
Students in landscape architecture undertake design and research projects focused on sustainable communities, urban design, national parks and conservation areas, ecological restoration, golf courses and waterfronts, urban parks, urban agriculture, community design, therapeutic landscapes, heritage conservation, land reclamation and remediation and tourism planning and design etc.
For more information about faculty research projects, please visit the profiles in the People section.