Student Organizations & Events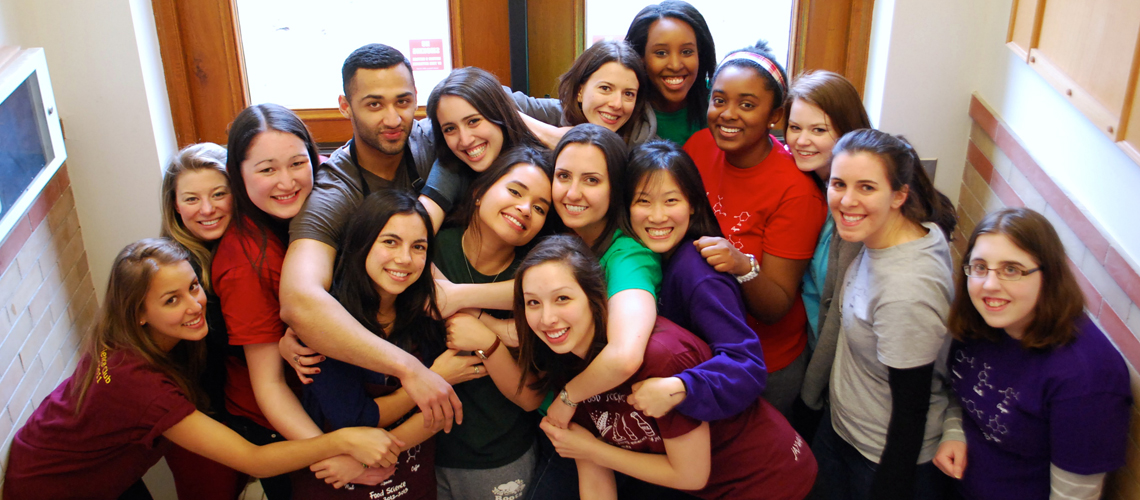 There are many opportunities for students at the OAC to get involved with their class, their college, the University and the Guelph community. The OAC is home to a long list of student clubs and students participate and run various events on campus. All are a great way to meet new people and learn new skills outside of the classroom.
Clubs
From the Animal Biology Student Association to the Turf Club, there is something for everyone. A full listing of student organizations and club specific to OAC students' interests can be found here.
Events
There are several OAC specific events that take place on campus throughout the year. Whether it be showing off class spirit at the GoodTimes Banquet or networking with students and professionals at the LABash, there are opportunities for students of all interests to get involved.
OAC Class Spirit
There are many long-standing traditions that each new OAC class participates in. For example, every class year within the OAC has its own colours, crest, and slogan. More information on these class traditions can be found here.