OAC Class Spirit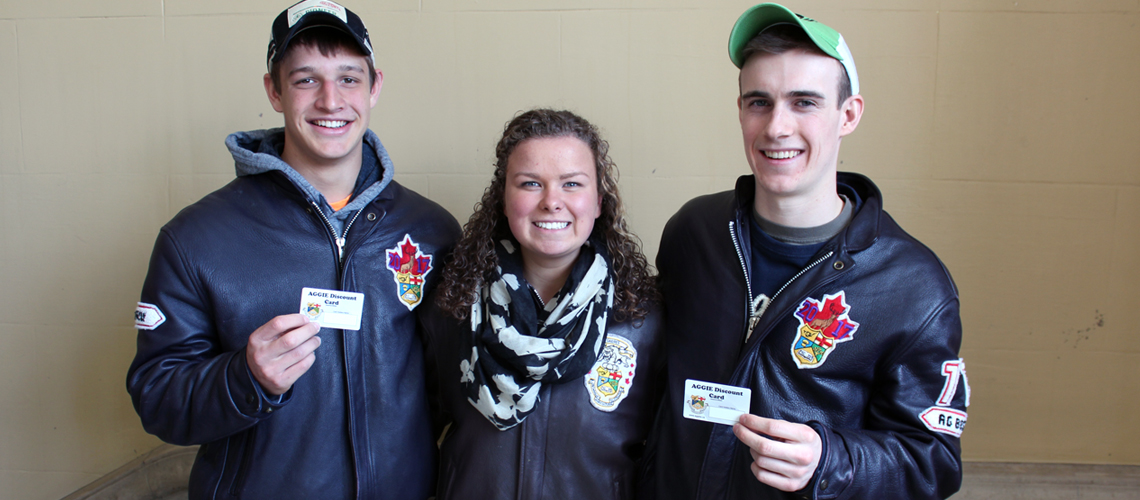 The students of every new class year within the OAC select their own class colours, crest and slogan. These unique elements unite each class and instill a sense of OAC pride. This has been a long-standing tradition at the OAC and continues today.
Every September, the entering OAC class meets to decide upon their colours, crest, and slogan. The class chooses a primary colour and secondary colour. The primary colour is used for the class leather jackets and the secondary colour is used for spring jackets. The students also select an animal to represent their class, which will be included on the class crest designed. A slogan is also selected for the class focusing around their chosen animal. To keep classes unique, there is an unspoken rule of no two classes having the same colours or animal within a four year cycle.
Current classes of the OAC are:
2026 Rams
2025 Bucks
2024 Wild Boar – Gettin' Hog Wild!
2023 Coyotes – Yip With The Yotes!
Each class also creates a banner featuring their name, animal and slogan. These banners are used at the annual GoodTimes banquet where they are put on display with class banners dating back to 1914. The class banners are also often brought out to intramural games to cheer on fellow classmates.
The Infamous Aggie Jackets
As a true Aggie tradition, leather jackets are ordered for each new class in their first year. These jackets are one of the features that make the OAC Aggies recognizable on campus. The leather jackets also sport the class crest, graduation year, student name and program of study. The spring jackets are ordered in second year, and also sport the class crest.
Spirit Points
OAC students are known for their true class spirit and enthusiasm. Each year the Student Federation of the OAC runs a "Spirit Point" competition to further encourage involvement and promotion of OAC and the University of Guelph.
OAC classes compete throughout the year for Spirit Points, which are earned through participating in a variety of events and activities such as intramural events, volunteering and being featured in media. The class with the most points at the end of the year wins bragging rights and a trophy.