Associate Diploma in Turfgrass Management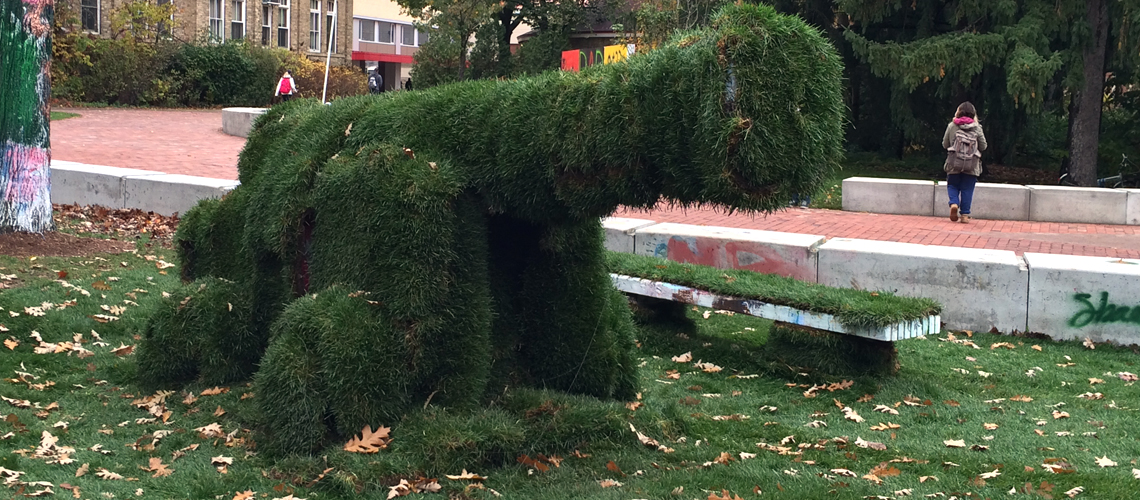 The Diploma in Turfgrass Management program is designed to provide students with the skills to succeed in the turfgrass industry. The program utilizes the resources of the Guelph Turfgrass Institute which includes University of Guelph faculty and staff, industry professionals and the grounds, workshop and laboratory facilities of the Institute. Practical and scientific study is combined with a required summer work semester to provide students with a wide range of experience and knowledge.
Admission Requirements
For information on admission requirements, consult the University of Guelph Diploma Program Calendar.
Sample First Year Courses
Semester 1
The Turf Industry
The Identification and Care of Landscape Plants in Turf Environments
Plant Biology
Turf Equipment
Turf Soil Principles
Turf Communication Skills
Semester 2
Turf Management
The Identification and Care of Landscape Plants in Turf Environments II
Turf Irrigation and Drainage
Computers and Math for Turf
Landscape Design
Turf Environmental Management
Courses in the second year of this two-year diploma program prepare students to take on the business of turf management with courses like Human Resources Management, Business and Finance for Turf, and Design and Construction of Golf Courses and Sports Fields. Full course descriptions and a listing of second year courses can be found in the diploma program calendar.
NOTE: DTM students are required to participate in a 15-week internship between semesters 2 and 3. This paid internship is completed in the summer months between first and second year of the program.
Career Opportunities
Golf course superintendent
Sports field manager
Sod production and sales manager
Lawn care specialist
Questions
Our OAC Student Liaison team is here to help! Have you applied to or are you considering this program, but have some questions? Not sure who to ask? Ask us! Our team of program experts will happily answer your questions or direct them to the people who can. Ask your questions here.