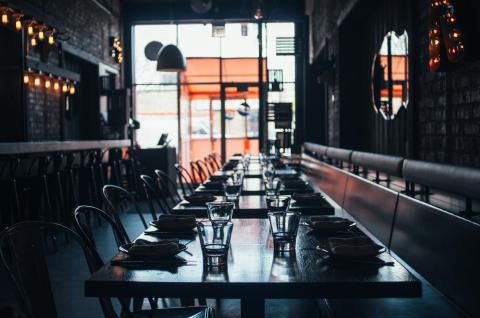 By Cate Willis
A new University of Guelph study shows that many pandemic-hit restaurants have adapted their services and created plans to respond to future crises.
Dr. Simon Somogyi, a professor in the Gordon S. Lang School of Business and Economics, said the study of the pandemic's impact on food service businesses found that many companies have moved from thinking about short-term survival to considering the long-term picture.  
At the beginning of the pandemic, many businesses focused on surviving day-to-day and keeping as many people employed as possible. That short-term mindset changed later during the study. 
"Towards the later end when we collected data, the business models changed from allowing people to dine in to being more focused on how well they could optimize takeout," Somogyi said. "We saw some of them creating formal crisis plans in case this happens again – how do we change our staff and promote our projects, that type of thing."
One of the big challenges these businesses faced during the first lockdown was complexity caused by unclear government regulations and support programs.
"There was a lot of red tape and difficulty understanding how to access these programs and large amounts of forms to fill in that really diminished the value of those programs," he said. "And they're having to lay off employees, having to find PPE – the services were definitely not streamlined."
Somogyi believes this report will make it easier to respond to future crises.   
"It's an opportunity for the food service sector to think of the future – in case we have another pandemic," he said. "When it happens again, by understanding how businesses reacted when it did happen, they can create better plans for the future and have a more resilient industry."
The research was conducted from June to August 2020 and involved in-depth interviews with three Canadian food service establishments in British Columbia, Manitoba and Ontario.
Somogyi developed the project following discussions with Dr. Bruce McAdams, also a faculty member in the School of Hospitality, Food and Tourism Management.
Also involved in the study were post-doctoral researcher Dr. Kimberly Thomas-Francois and master's student Emily Robinson.
This project was supported by the COVID-19 Research Development and Catalyst Fund.