Student to Compete in World Curling Championships
January 27, 2010 - News Release
A University of Guelph student will be representing Canada at the World Junior Curling Championships 2010. Craig Van Ymerren, a second-year bachelor of commerce student in agricultural business, is a member of the curling team that won the men's junior national championships held in Sorel-Tracy, Que., this past weekend.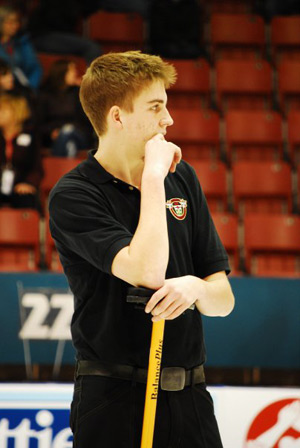 He and his team will now head to Switzerland to compete against the best junior curling teams in the world March 6 to 14.

"I don't really know how to describe it, but it feels great," Van Ymerren said when asked how he felt about going to the world championships for the first time. "Plus, I've never been to Switzerland before, so it should be exciting."
Van Ymerren is the third on his team, which is anchored by skip Jake Walker and based out of Kitchener's Westmount Golf & Country Club. They defeated Manitoba 8 to 7 to claim the national championship. It was the U of G student's first national win, having placed second two years ago. "I've only made it to nationals twice," he said.
"A lot of the top curlers in Canada have won junior nationals, including John Morris, who is the third on Canada's Olympic team. So to be recognized at winning the same thing he won is a huge accomplishment."
The men's and women's junior national championship teams also get to go to the 2010 Olympic Games in Vancouver where they will meet the Olympic curling teams.
Van Ymerren is from Aylmer, Ont., and has been curling for about 14 years. "I picked it up at an early age — about seven," he said. "My dad is a pretty good curler, and so is my mom, so I definitely got it from them."

He said he finds the sport rewarding and challenging, and especially likes taking part in tournaments where a championship or cash prize is at stake. Van Ymerren said the added incentive leads to more practice and better curling.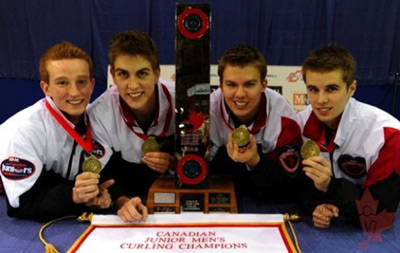 For media questions, Communications and Public Affairs: Lori Bona Hunt, Ext. 53338, lhunt@uoguelph.ca, or Deirdre Healey, Ext. 56982, d.healey@exec.uoguelph.ca