U of G Students Bring Home Medals From Commonwealth Games
October 27, 2010 - Campus Bulletin
University of Guelph students Korey Jarvis and Emma Willis captured medals at the 2010 Commonwealth Games in India earlier this month. Jarvis won silver in freestyle wrestling, and Willis won bronze in artistic gymnastics.
Canada's team of 251 athletes finished fourth at the games, winning 75 medals overall.
Jarvis, 24, competed in the 96-kilogram class at the international competition, narrowly missing the gold medal.
In the semifinal, he pinned Australia's Bilal Abdo in 39 seconds. The Gryphon wrestler tied Nigeria's Sinvie Boltic in the final but lost on points.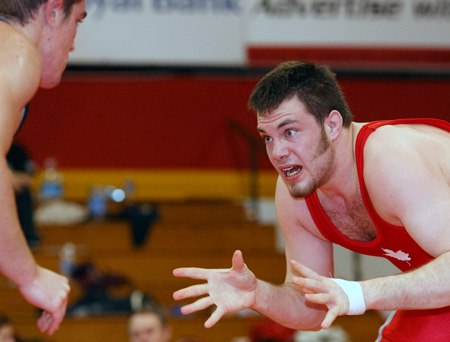 "I had a very close match in the final, and it could have gone either way," said Jarvis, who grew up in Elliot Lake, Ont. "I ended up with the silver, but competing at the Commonwealth Games for the first time was a great experience, and I look forward to wrestling in more games for Canada."
This is his first year with the Gryphons. The first-year bachelor of arts student competed with the Guelph Wrestling Club for six years before joining U of G. He has belonged to the national wrestling team for four years and placed third at the 2007 Pan American Games.
Willis, 18, overcame elbow and knee injuries to compete in all four events of women's artistic gymnastics: vault, uneven bars, balance beam and floor exercise.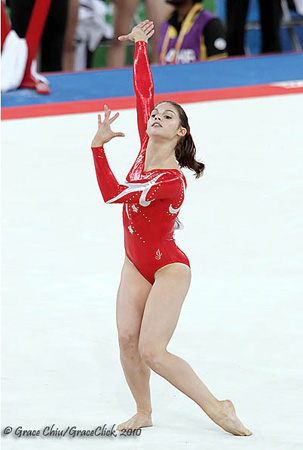 "I feel so privileged to even have competed at the Commonwealth Games, so coming away with a medal is simply unreal," said the first-year bachelor of arts student. "I've worked extremely hard trying to overcome injuries over the past two years, and now I realize it was all worth it."
She and her teammates competed against eight countries in women's artistic gymnastics. Australia won gold and England won silver.
Willis began competing at age 10 in Sarnia, Ont. Her team won a bronze medal in the 2007 Pan American Games. She hopes to qualify for the 2012 Olympics in London.