U of G Groundskeepers Earn International Recognition
November 17, 2010 - Campus Bulletin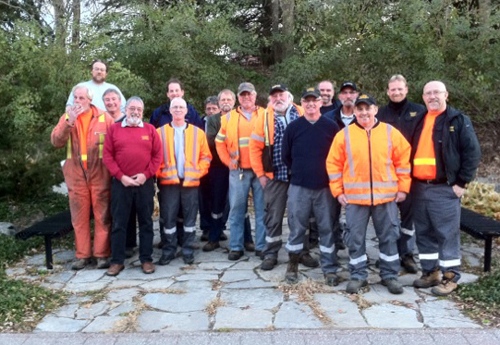 The University of Guelph has received international recognition for outstanding campus landscaping and maintenance.
U of G's groundskeeping staff won an honour award in the urban university grounds category at the Professional Grounds Management Society conference last month in Louisville, Ky.
"We are very pleased to be recognized with this award," said John Reinhart, Grounds manager. "It shows that the University of Guelph stands out among other universities across North America as one of the most beautiful and well-kept campuses."
The society's 15 award categories cover private, public, commercial and industrial landscapes. Entrants may win grand, honour or merit awards.
U of G's 18-member groundskeeping team submitted photographs by Paul Cook, Transportation Services manager, that showcased the campus and some of its landscaping challenges.
Photos included blooms outside War Memorial Hall, new landscaping around Macdonald Institute and vines growing on Johnston Hall.
"We also included in our presentation some of the challenges we face, such as maintaining the grounds without using pesticides," said Reinhart. "It's just one of the ways Guelph is striving to be a greener campus."