Student, Grad Finalists for Ontario's Top Sport Award
April 11, 2011 - News Release
A University of Guelph student and a recent graduate are finalists for the Ontario Sport Awards, the highest recognition for sport excellence in the province. Fourth-year student Cameron Harris, an Ultimate disc sport champion, and Cody Sorensen, a 2008 alumnus, are up for "Male Athlete of the Year." The awards will be presented in Toronto April 14.

Established in 1965, the awards honour outstanding achievement in Ontario amateur sport. Previous recipients include Priscilla Lopes-Schliep, Patrick Chan, Donovan Bailey, Silken Laumann and Lennox Lewis. Finalists and award winners are chosen by a committee of former athletes and sport administrators.
"Each nominee has made an impact on sport in Ontario and is a role model who showcases what can be achieved when you apply focus, passion, commitment and hard work to be the very best," said Margarett Best, minister of health promotion and sport.
Harris, a biomedical science major, calls the recognition "a great honour, a complete surprise and very flattering. Ultimate is not exactly a mainstream sport, so I was not expecting any of this at all."
He said he hopes his nomination will lend legitimacy to the sport and its many talented players, including U of G teammates Andy Kubinec and Tim Ambery.
"This was a special accolade to me because it is the result of a great year and playing on some very special teams. It is the perfect way to end the year for me."
Harris won a gold medal at the Under-23 World Championships in Italy with Canada's Open Ultimate Team, which competes every other year. He was a member of the national junior team in 2008 and for the past three years has played with the "Moondoggies," which won the 2010 national championships.
As captain of the U of G Ultimate team, he led the varsity squad to its first national title at the Canadian University Ultimate Championship last fall.
He started playing Ultimate nine years ago. "My older brother got me into the sport in Grade 9 because he needed someone to practise with. David really wanted to make our high school team to impress a girl, and they are still going out, so I guess it worked."
Sorensen, who majored in management economics, won a bronze medal at the 2010 World Championships in Cesana, Italy. He also won a gold and three World Cup bronze medals during the 2010-2011 bobsled season.
He was the brakeman on the Serge Depres sled that won the 2010 North American Bobsled Championships, and was selected as the alternate for the 2010 Vancouver Olympic team. Last September, he joined Lyndon Rush's World Cup sled, which won the 2010 Canadian four-man Bobsleigh Championships. His sled is currently ranked fifth in the world.
Sorensen was recruited to bobsleigh from the sport of track and field. A provincial high school hurdle champion, he was captain of the Gryphon varsity track team for two years. He won three individual national medals in the 60-metre hurdles and was a two-time All-Canadian while at Guelph.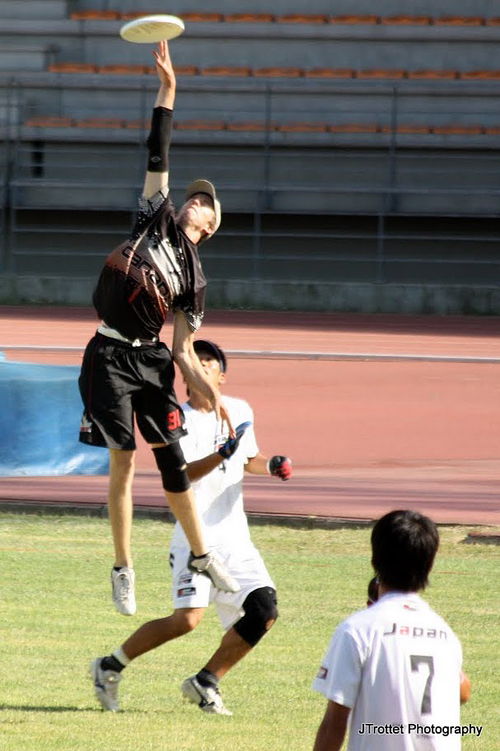 Cameron Harris
For media questions, contact Communications and Public Affairs: Lori Bona Hunt, 519-824-4120, Ext. 53338, lhunt@uoguelph.ca, or Deirdre Healey, Ext. 56982, dealey@uoguelph.ca.