Living at Guelph
The University of Guelph is truly a diverse community. We are committed to supporting and encouraging the free flow of ideas in an environment where everyone is respected and allowed the fullest of opportunities.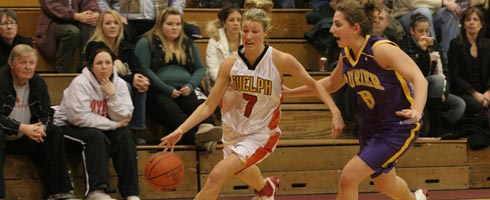 Getting involved in campus life at Guelph is easy. Whether your interests are cultural or religious, whether you want to learn how to be a radio DJ or to dance salsa, or if you have a passion for serving your community -- we have opportunities in Campus Organizations, Student Government and Clubs that will suit your interests.
At Guelph, we stress the importance of balancing academics and athletics. Our intramural, recreational and intercollegiate programs involve more than 12,000 students. The Department of Athletics also offers employment opportunities to students in a variety of capacities including lifeguards, fitness and lifestyle instructors, intramural referees, class instructors, event management staff, camp staff, as well as many other areas within athletics.