About the Guelph Food Innovation Centre (GFIC)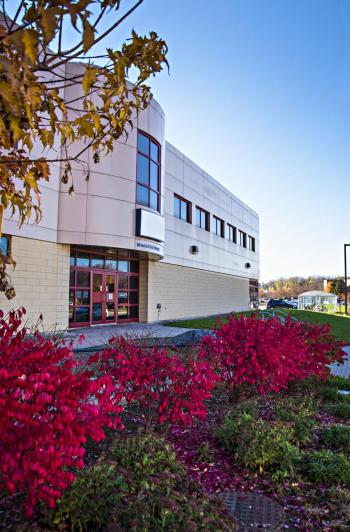 Our Approach to Food Innovation
The Guelph Food Innovation Centre (GFIC) offers research services to the food industry that are crucial in driving safety, quality, functionality, and cost-effectiveness needed for products to be competitive in the marketplace. 
For food manufacturing companies, the challenge can be to find one place that supports them through the entire process of bringing their food ideas to reality.  The GFIC houses many resources under one roof, giving food manufactures the help they need to get their products into production.  The GFIC research pilot plants, analytical unit and level 2 biosecurity facility are located in Guelph's Agri-Food hub.  
The GFIC will work with you to plan and execute tailor made solutions to your product and process development challenges.  After a project consultation, we will form an interdisciplinary team to work with you.
Our Technical Services
Product Development
Businesses of all sizes come to us because they know we deliver custom, industry-leading solutions for their food product-related challenges.  At the GFIC, we create and improve the food ideas you've imagined, making them more viable and competitive in the marketplace. We take on the toughest food innovation challenges and provide custom, new solutions.
With our research expertise and research facilities, the GFIC supports development of new products in the areas of cereals, dairy, meat, fermented, dried and processed foods. Our structured and systematic development process drives the probability of new product success.
We continue to address growing consumer trends related to health, the growing ethnic food market, and premium and niche product preferences. 
Analytical Testing
The GFIC analytical unit employs chromatographs, viscometers, differential scanning calorimetry and other advanced analyzers to conduct non-routine testing of food products. 
Food Safety and Quality
Food safety has always been of utmost importance to consumers and food manufacturers alike. Food recalls and outbreaks continue to affect consumers every day. These events, coupled with changes in U.S. and Canada food safety regulations, present a challenge to food manufacturing companies seeking to demonstrate compliance through validation of their processes and procedures. 
The Canadian Research Institute for Food Safety (CRIFS) provides scientific and technical support to companies that need to validate their process, demonstrate compliance with regulations, conduct shelf-life studies, troubleshoot food safety and quality issues such as pathogen control, and conduct food safety risk assessments. 
Contact: