Cheese Making Courses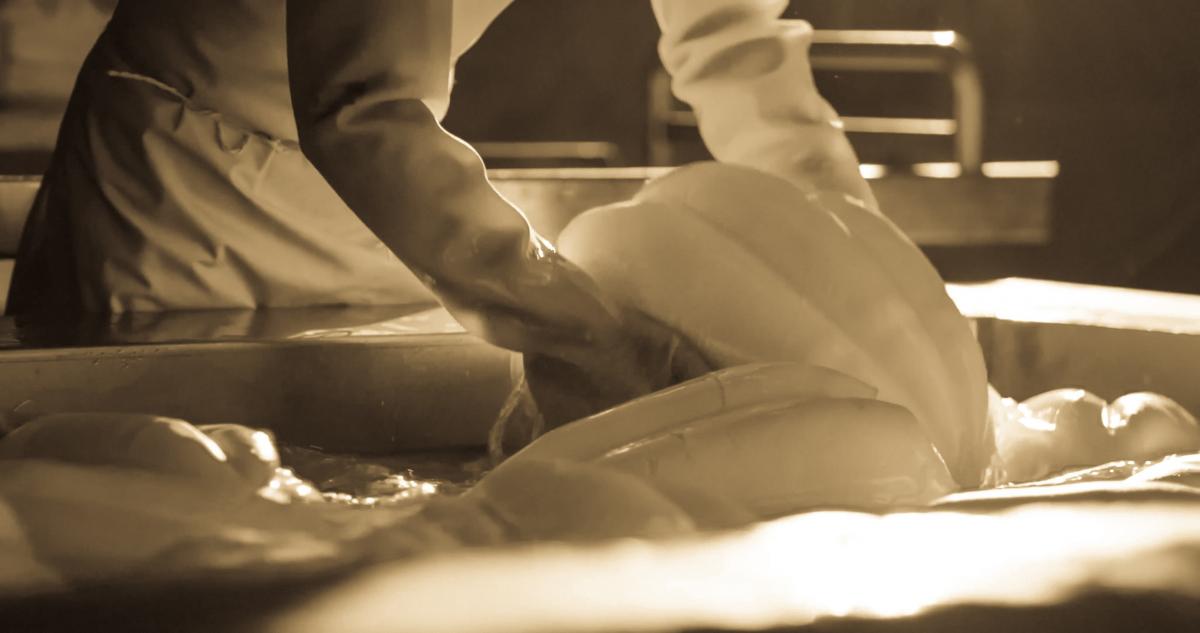 Online Courses:
Online courses are primarily delivered asynchronously, which means you, your classmates, and your instructor work on course activities at different times, based on your individual schedules. The course materials will be available to you on Day 1 and you can access them at any time that works for you throughout the course.  You will be guided through a structured and a flexible schedule that helps you progress through the course at a pace that suits your needs. 
If you run into technical difficulties and barriers during your time online, we provide a daily dedicated technical support to ensure your successful engagement in online courses. 
The minute you enroll in an online course, you create your very own learning environment that goes where you go. Our courses include video, audio, interactive activities, and other supplemental resources that present information in new, engaging ways to enhance your learning experience.
We offer ample interactive opportunities to participate in online discussions that will help you learn from your peers and forge long-term connections with them. You will be able to review course materials repeatedly as they are available 24 hours a day, 7 days a week for the duration of the course. 
In an online environment, you are empowered to learn from others in your course(s) who come from a wide range of backgrounds and locations. You'll have full control over the amount of exposure you have to the other students. Most of your interactions in the course are written to allow you to make intelligent and thoughtful contributions on your own time. No matter where you are located, you can discuss your work and make connections with other students. By engaging in a dialogue with other students, you learn about new ways of thinking, see other perspectives, and get to know each other better. 
Online courses are 3 weeks in length, typically requiring 28 hours of study and lecture time.
Upcoming Courses
2023
2024
Future courses:
Master Class - Monk's Washed Rinds (February 2025)
Course costs:
Introductory course: $2350
Core courses: $1000
Master classes: $1500
*Note: Course fees are subject to change

Cheese Maker Certificate:
The Cheese Maker Certificate program provides instruction in all aspect of cheese making - scientific and technological principles of cheese making, unit operations, cheese technologies from A – Z, safety, quality control, grading and more. The program also offers an ongoing opportunity for any cheesemaker to attend Master Classes that focus on particular cheese varieties or technologies.
The certificate consists of four required core courses, two master classes and an internship. The Introduction to Cheese Making course is optional for those who have experience in cheese making. The Cheese Making Certificate courses and the internship can be completed over two years or up to six years. The internship can be done in the second year.
Internship:
The work placement is a minimum of six months of hands-on experience in some practical area in the cheese industry. That will frequently be hands-on experience in cheese manufacture, but it could also be grading, inspection of cheese plants, working as a cheese buyer, working as a cheesemonger, or other practical experience as approved by the instructors.  At least three courses are required before enrollment as an intern. For more information on internship options, contact Mary Ann Ferrer, Dairy Programs Manager mferrer@uoguelph.ca.
Please Check the Cheese Maker Certificate for course details and registration for the program.
Completion of the Certificate:
You can request your parchment through the Open Education Student Portal once you have completed all requirements.
The development of this certificate was supported by the Canadian Dairy Commission.
Start your learning journey by visiting our free E-Book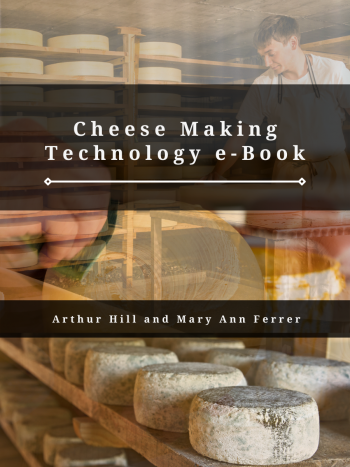 Cheese Making Technology e-Book
Funding opportunities:
Canada-Alberta Job Grant | Alberta.ca
Canada-Manitoba Job Grant (gov.mb.ca)
Canada - Newfoundland and Labrador Job Grant
SkillsPEI - Workplace Skills Training
Workplace Innovation and Productivity Skills Incentive - Government of Nova Scotia, Canada
Canada Nunavut Job Grant (CNJG) | Government of Nunavut
Canada-Yukon Job Grant | CFIB (cfib-fcei.ca)
Contact Us:
For general questions about the Cheese Maker Certificate or courses, please email fsevents@uoguelph.ca 
or contact:
Mary Ann Ferrer
Dairy Programs Manager
mferrer@uoguelph.ca