Join us as we explore some of the many and varied aspects of brewing beer on a scale that you can replicate at home. Our beer-making classes provide an opportunity to get familiar with the ingredients and processes needed to make great beer, and they are designed to be hands-on so that you learn while doing. 
Click here [1] for the next available class.
Instructor: 
Shane Walker [2]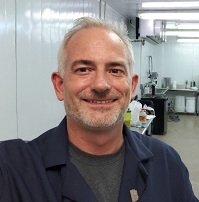 Who is the course designed for?
Anyone having an interest in learning how to make their own beer using basic all-grain brewing equipment. This course is suitable for beginners who have no previous brewing experience.
Registration Fee: $95 in Canadian funds. 
Lunch is not provided, however lunchroom facilities with tea and coffee will be available.  Registration for classes is limited to 16 participants due to their hands-on nature. Must be 19 or over.
What do I need to bring? 
Please wear long pants and close-toed shoes.
What is included in the fee? 
All materials to brew during the class are included. Handouts with instructions and formulation of the beer brewed are provided. You will be able to collect some of the beer you create on the day within 3 weeks.
Course Structure:
One afternoon from 12:00 to approximately 5:00 PM
Previous Classes:
Introduction to All-Grain Brewing
Women's Brew Lab
Hazy IPA
Oktoberfest

Märzen

Coffee Stout
New England IPA
Mexican Cerveza
New Zeland Pilsner 
Czech Amber Lager
Czech Pilsner
To be added to our email list, or if you have any questions - please contact:
Shane Walker
Email: swalke03@uoguelph.ca [3]
Phone number: (519) 824-4120 extension 52942