Animal Biology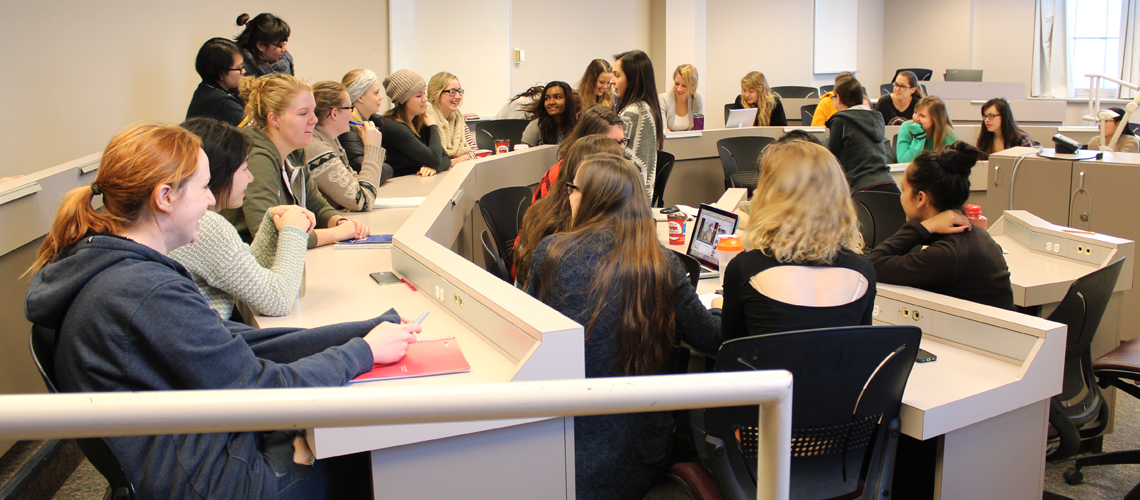 The animal biology major, offered as part of the Bachelor of Science degree program, emphasizes the science underlying the practical husbandry of animals, primarily those used for food products but also companion and exotic species. You will acquire a broad overview of animal production systems and a detailed understanding of how these rely increasingly on our emerging knowledge in fields such as genetics, molecular biology, reproductive technology, nutrition, environmental physiology, behaviour and welfare.
The program provides excellent preparation for students interested in pursuing a career in veterinary medicine. This program is offered and administered by the Department of Animal Biosciences.
Admission Requirements
Ontario students applying for the Bachelor of Science - Animal Biology program require 4U English; Advanced Functions; 2 courses from 4U Biology, Chemistry and Physics; 2 additional 4U or 4M courses. To be best prepared for semester one of the program, all applicants are advised to include 4U Biology, Chemistry, and Physics.
Full information on admissions requirements can be found here.
Sample First Year Courses
Semester 1
Biology of Plants & Animal in Managed Ecosystems
General Chemistry I
Elements of Calculus I
Physics for Life Sciences
Arts or Social Science elective
Semester 2
Principles of Animal Care and Welfare
Introduction to Molecular and Cellular Biology
General Chemistry II
Physics for Life Sciences II
For full course descriptions and a listing of second, third and fourth year courses, check out the undergraduate calendar here: https://www.uoguelph.ca/registrar/calendars/undergraduate/current/c10/c10bsc-abio.shtml
Life as an Animal Biology Student
Sometimes the best way to learn about a program is through meeting a current student. Read about student experiences through the following student profiles:
Career Opportunities
Animal bioscience specialist (research and education)
Animal behaviourst/animal care
Nutritionist
Veterinarian
Product quality controller