Animal Biology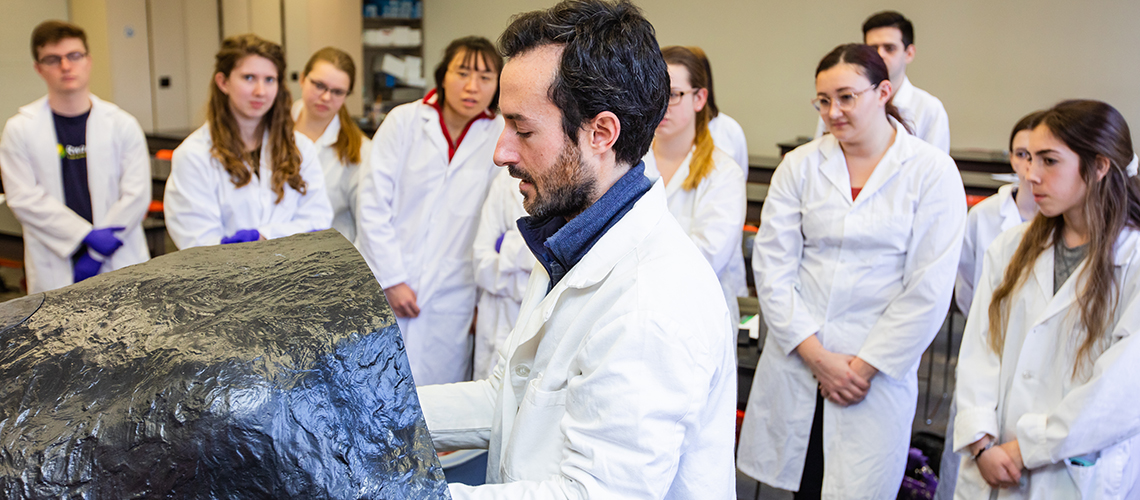 The animal biology major, offered as part of the Bachelor of Science degree program, emphasizes the science underlying the practical husbandry of animals, primarily those used for food products but also companion and exotic species. You will acquire a broad overview of animal production systems and a detailed understanding of how these rely increasingly on our emerging knowledge in fields such as genetics, molecular biology, reproductive technology, nutrition, environmental physiology, behaviour and welfare.
The program provides excellent preparation for students interested in pursuing a career in veterinary medicine. This program is offered and administered by the Department of Animal Biosciences. Program format: on-campus, in-person.
Admission Requirements
Ontario secondary school students applying to the program require English (ENG4U), Advanced Functions (MHF4U), 2 courses from Biology (SBI4U), Chemistry (SCH4U), Physics (SPH4U); completion of all three is highly recommended, and 2 additional 4U or 4M courses. Students that are mature, transfer, or applying from outside Ontario should visit the admission requirements page to learn about their requirements.
Animal Program Information Night
Join us virtually on November 2nd at 7:00 PM to learn about OAC animal programs! The event will include a program presentation and a panel of current students, recent alumni, and faculty to answer all your questions. Register for the Animal Program Information Night Program Information Night here.
Unique Courses
Principles of Animal Care and Welfare
Animal Production Systems, Health and Industry
Animal Reproduction
Animal Disorders
Pet Nutrition
Experiments in Animal Biology
Principles of Animal Behaviour
Full course descriptions and a listing of all courses, can be found in the Undergraduate Calendar.
Career Opportunities
Animal bioscience specialist (research and education)
Animal behaviourst/animal care
Animal nutritionist
Pet nutrition consultant
Product quality controller
Veterinarian
What Students are Saying
Sometimes the best way to learn about a program is through meeting a current student. Meet them here: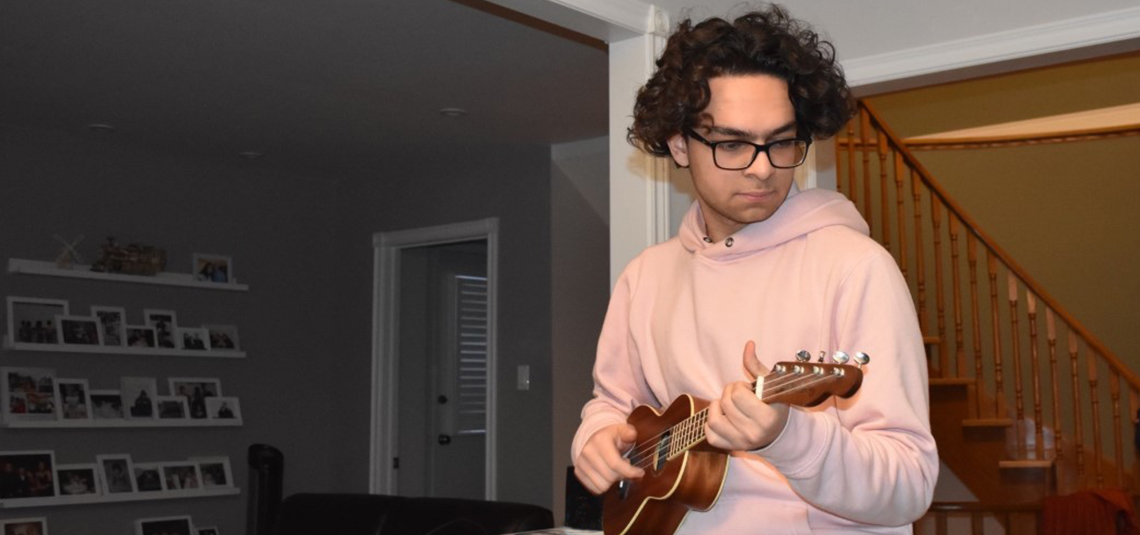 "What I like best about my program is that I have already started learning about animals. In first year, students are already introduced to animal-related courses which was amazing!" -Stephen Dawoud, animal biology student
Learn about other student experiences through the following student profiles:
What Grads are Doing
Want to know what types of exciting careers our graduates have? Meet a few here:

"I work as a laboratory technician in a medical lab. The majority of my job is performing molecular COVID-19 diagnostics. However, I also help in other areas of the laboratory such as high-volume testing and delivery and specimen handling."-Anetia Camacho, Medical Laboratory Technician
Learn about other alumni through the following profiles:
Learn About the Perks
Questions
Our OAC Student Liaison team is here to help! Have you applied to or are you considering this program, but have some questions? Check out the following pages to learn more: