Food Science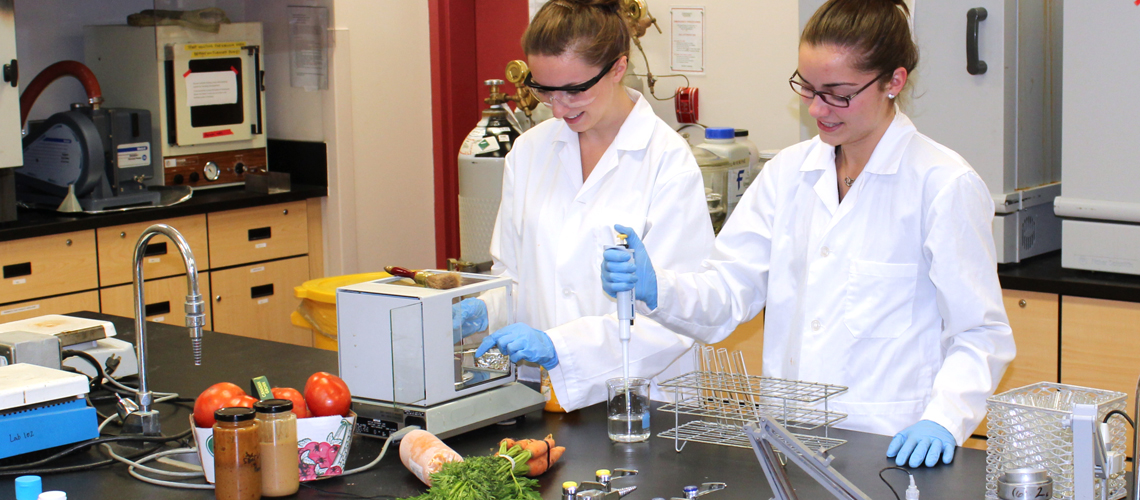 Food is a multi-billion dollar industry that is influenced by changing socio-economic conditions and evolving agricultural and industrial technologies. As a Food Science student, in the Bachelor of Science degree program, you will apply chemistry, microbiology and physics to study the processing and development of food products and processes. The program also covers aspects of law, health, nutrition, and security as they relate to food safety and quality.
You will obtain hands-on experience in the industrial processes such as pasteurization, sterilization, fermentation, and packaging and apply these to commodity groups such as dairy, meats, cereals and beverages. In addition, you will gain experience in sensory evaluation and in the development of new food products and effective food safety and quality assurance programs. Communication skills are also emphasized to help ensure success in your future career.
This program is offered and administered by the Department of Food Science. This program is offered at the Guelph campus.
Admission Requirements
Ontario students applying for the Bachelor of Science – Food Science program require 4U English; Advanced Functions; 2 courses from 4U Biology, Chemistry and Physics; 2 additional 4U or 4M courses. To be best prepared for semester one of the program, all applicants are advised to include 4U Biology, Chemistry, and Physics.
Full information on admission requirements can be found here: https://www.uoguelph.ca/registrar/calendars/undergraduate/current/c04/index.shtml
Sample First Year Courses
Semester 1
Introduction to Molecular and Cellular Biology
General Chemistry I
Elements of Calculus I
Physics for Life Sciences
Arts or Social Science elective
Semester 2
Biological Concepts of Health
General Chemistry II
Elements of Calculus II
Physics for Life Sciences
For full course descriptions and a listing of second, third and fourth year courses, check out the undergraduate calendar here: https://www.uoguelph.ca/registrar/calendars/undergraduate/current/c10/c10bsc-food.shtml
Career Oppotunities
Food safety research analyst
Food product developer
Technical sales and food business entrepreneur
Life as a Food Science Student
Sometimes the best way to learn about a program is through meeting a current student. Read about student experiences through the following student profiles: