Named after William Johnston, principal of the Ontario Agricultural College from 1874 to 1879, Johnston Hall was the second OAC residence and administration building on the same site. The original building, represented by the portico on Johnston Green, was demolished in 1928.
This photo taken soon after the second building opened in 1932 looks stark in comparison to the activity that went on inside.
A Johnston Hall display commemorating the building's 70th anniversary also includes reference to the building's war service; Johnston Hall and Green were fenced off as headquarters for the Royal Canadian Air Force during the Second World War. Today, the building continues to function as a residence for more than 300 students and houses a variety of administrative offices and departments.
Over the years, Johnston Hall has become a symbol of both the agricultural college and the University of Guelph. Its limestone clock tower is the University's best-known landmark, and its spacious front lawn is one of the most-loved spots on campus.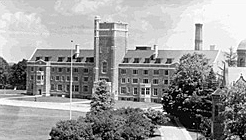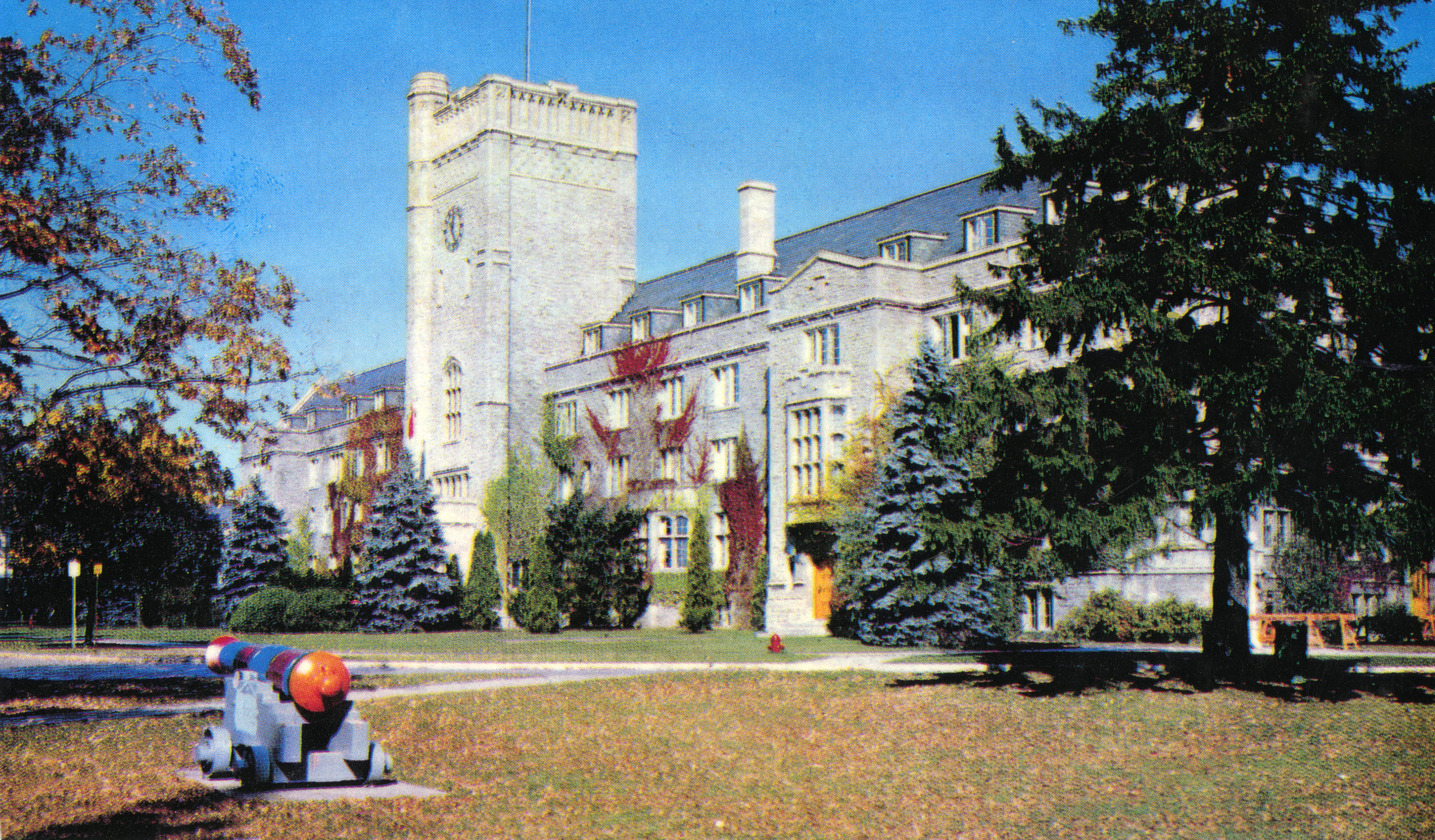 Above Images: Johnston Hall 1932 (black and white), Johnston Hall 1950 (colour).