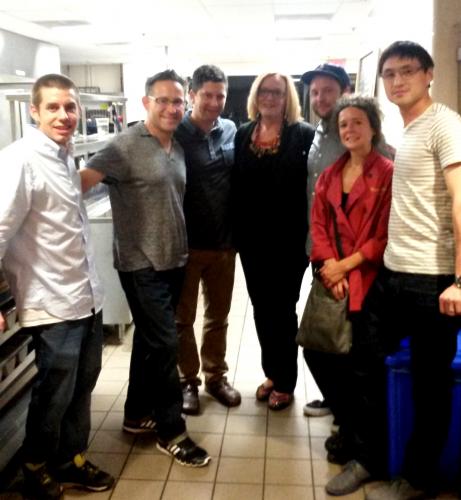 This week we celebrated Canadian food at its best.
The University of Guelph recently honoured five restaurants for their commitment to showcasing Canadian ingredients and following sustainable management practices with Good Food Innovation Awards. Chefs from the five successful restaurants - Langdon Hall (Cambridge, Ont.), Taverne Monkland (Montreal), Les Jardins Sauvages (Saint-Roch-del'Achigan, Que.), Little Louis Oyster Bar (Moncton, N.B.) and River Café (Calgary) - traveled to Guelph for the celebration and participated in two full days of local food-focused tours on campus and in the Guelph area.
The Good Food Innovation Awards, launched in 2010, are sponsored by Food Laureate Anita Stewart, the U of G President's Office, the Ontario Agricultural College, and the College of Business and Economics. All of this year's recipients were honoured with gold medals. Winners were chosen by a panel of judges that included executive chefs and culinary instructors who grilled contestants on all aspects of their operations
For more details, read the full news release on the University of Guelph website [1].