Sustainable Business Initiative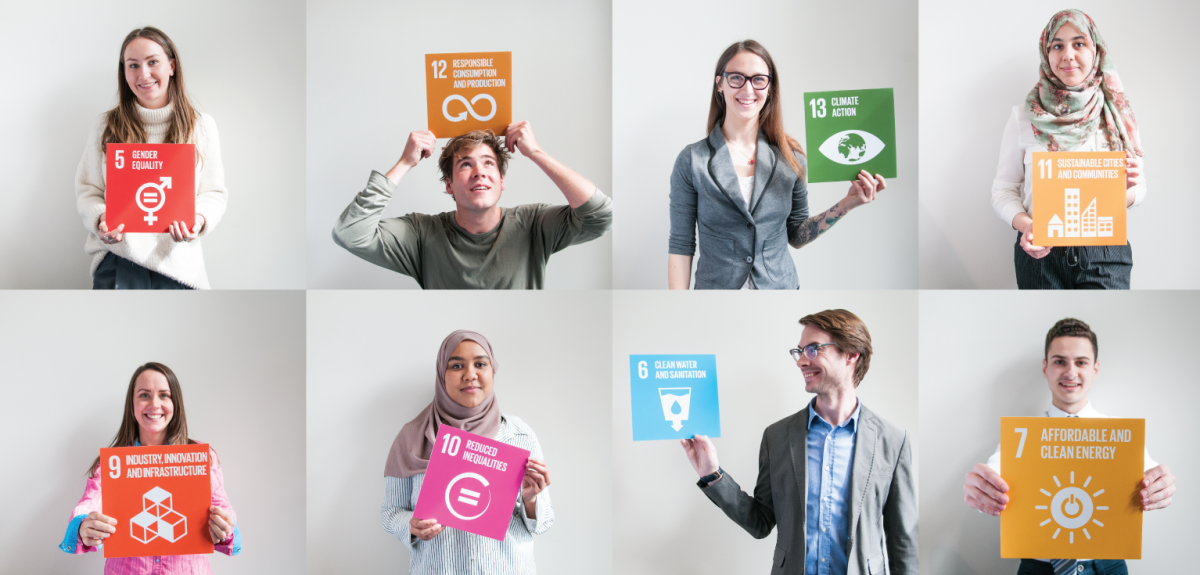 Developing Leaders for a Sustainable World.
---
The Gordon S. Lang School of Business and Economics is committed to inspiring and developing leaders for a sustainable world, who will use business as a tool to improve the essential elements of life - water, food, environment, health, community, culture and learning.
As a Champion of the United Nations Principles for Responsible Management Education, we aim to better understand what corporate social responsibility and sustainability mean within the context of business and what students can do to become leaders who inspire change and contribute to the UN's 17 Sustainable Development Goals.

Discover more about our sustainable business initiatives:
---
Globally recognized for our commitment to Improve Life.
The Lang School is proud to be ranked as one of the world's leading schools that develop future business leaders committed to being ethical and sustainable. We are currently ranked in the global top 20 by Corporate Knights Better World MBA ranking, and in 2020, were listed as the only Canadian business school named "transforming" in the Positive Impact Rating.
To learn more about our commitment to sustainability, contact us:
Rumina Dhalla, MBA, PhD
Associate Professor, Organization Studies and Sustainable Commerce
CSR Coordinator
Gordon S. Lang School of Business and Economics
rdhalla@uoguelph.ca