CBE named a PRME Champion School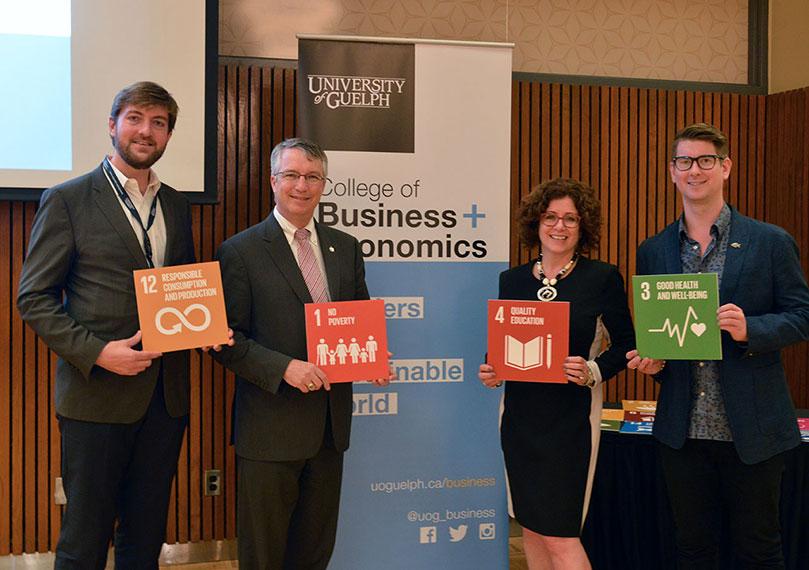 The University of Guelph's College of Business and Economics (CBE) has been named Champion of the United Nations initiative Principles for Responsible Management Education (PRME) for another two-year period. Over the next two years, CBE will continue to contribute to thought and action leadership on responsible management education in the context of the United Nations sustainable development agenda and will actively engage in the PRME Champions' flagship project, "Mainstreaming the SDGs in PRME Institutions." 
PRME officially announced the 2018-2020 Champion schools at the Global 100 Executive Roundtable at the World Economic Forum in Davos, Switzerland on January 23, 2018. 
CBE has worked with other institutions across the world to define leadership in the space of responsible management education, helping to lay out a road map for continuous improvement across the PRME community.
"Our mission is to develop business leaders who act in a responsible and sustainable way," said CBE dean Julia Christensen Hughes. "We are committed to taking transformative action towards the integration of the Sustainable Development Goals across curriculum, research and community partnerships."
Champion schools also receive preferred access for their students for internship and volunteer opportunities with the PRME Secretariat and Global Compact.
CBE is one of two Canadian business schools to be named a PRME Champion.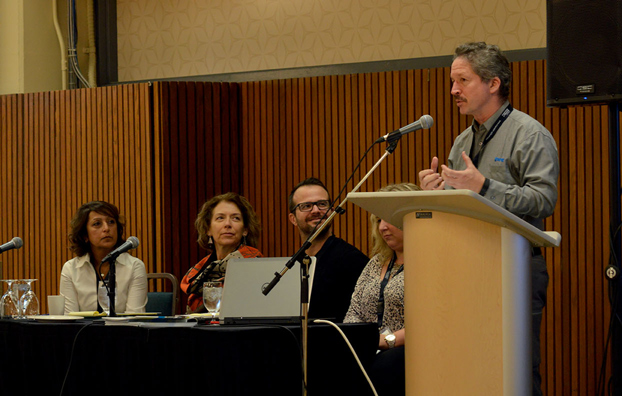 President of Danby, Jim Estill speaking at the 4th annual PRME Regional Meeting-North America
"The University of Guelph's College of Business and Economics continuous engagement on the Champions level, as well as with the wider PRME community, is greatly appreciated and we at the PRME Secretariat are very excited to have them on board for the next two-year cycle," said head of PRME Jonas Hertle.
To be considered Champion, CBE was required to submit an application detailing the activities the College had completed during its first term, and their goals for the upcoming two-year cycle.
In October of 2017, CBE hosted the 4th annual PRME Regional Meeting- North America, bringing to campus business school leaders across North America who have committed to the United Nations initiative.
Since its launch in 2007 by UN Secretary-General Ban Ki-Moon, the PRME initiative now counts over 500 signatories from 81 countries. 
Share this page
Find related news by keyword
News Topics