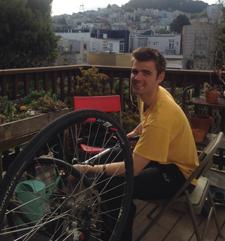 Participating in an academic exchange or semester abroad gives many commerce students the opportunity to enhance their education by experiencing the cultures and traditions of new and exciting places. For marketing management alumnus Cole Crawford, his exchange to Hong Kong led him by chance to Cambodia, a place that would change his life and take him on a journey to improve the quality of and access to education for Cambodian children; he is currently cycling from Vancouver to Miami to raise $10,000 for school supplies and bicycles for teachers. In this Q&A, he discusses this endeavor and his time abroad.
Why did you decide to study marketing management at the University of Guelph?
I wanted to study business. I was drawn to Guelph purely for the atmosphere and organic vibe. It just felt right, and was my calling. 
What was your favourite part of your U of G experience?
The food, friends and also the University of Guelph's Centre for International Programs (CIP) [1]. I did a year-long exchange in Hong Kong and CIP helped make that possible. It was the best decision I made. I think anyone who wants to participate in an exchange should have the opportunity.
You spent a semester teaching in Cambodia before your final year at the University of Guelph. Why did you choose Cambodia?
I spent a summer in Cambodia after my Hong Kong exchange, it just happened by chance. While exploring the internet for opportunities, I came across SOLS24/7 (Science of Life Studies 24/7) had an interview and was in.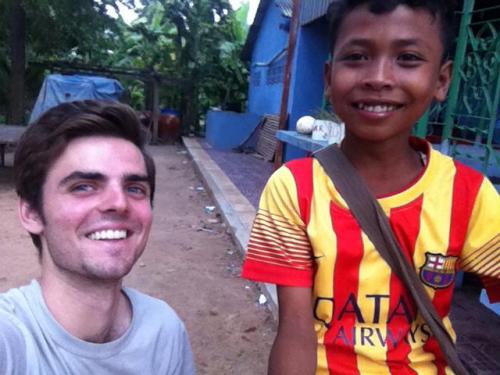 Photo caption: Cole takes a photo with one of his students in Cambodia.
What inspired you to teach? What did you enjoy most about it?
Teaching is a great way to build confidence and leadership skills, but I also knew it was something I was capable of doing, again a calling. I enjoyed seeing kids read and ask questions, and creating lesson plans can be quite fun.
Did anything surprise you about the trip?
This wasn't so much a surprise but more of an enlightenment seeing some students learn. I knew they had immense potential and academic skills beyond me, but more than likely will never reach their full potential due to the living conditions pulling them to drop their studies and work in the garment factory. Some of my students around my age worked in the Adidas factory and I have many pairs of Adidas shorts, which was an interesting view on globalism.
What was the most rewarding part of the experience for you?
Just doing it. Adding experiencing to my life, and growing.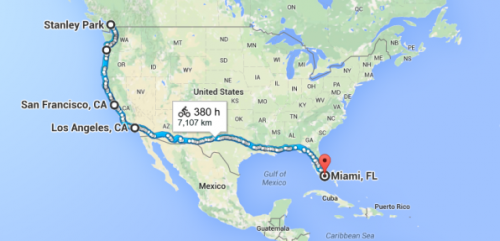 Photo caption: Cole will cycle from Vancouver, British Columbia to Miami, Florida.
What inspired you to embark on this cycling trip from Vancouver to Miami?
Upon graduation like most students I wanted to travel, but with a purpose. This was a good way of going about that, and in a way creating my own internship, where I'm the boss and set my own goals.
How long will it take you?
About 2.5 months in total. Cycling from L.A. to Miami will be done in 45 days or less.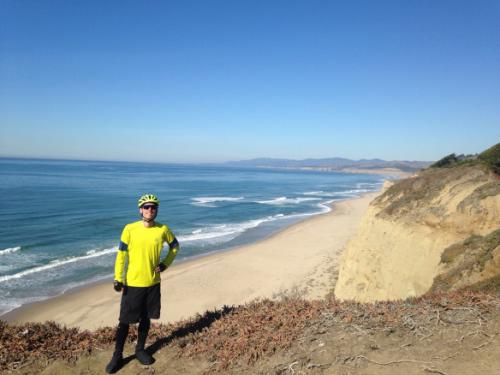 Photo caption: Cole poses by the Pacific Ocean.
How will the funds you raise be used?
The funds go toward basic stuff such as books, computers and bicycles for teachers to travel to the rural provinces where there is no government school. They will also be invested in scholarship programs to help students through one year of university, as many end up dropping out due to lack of funds.
How do people donate to your cause?
Simply go to sols24x7ride.com [2] and follow the links. Thank you!