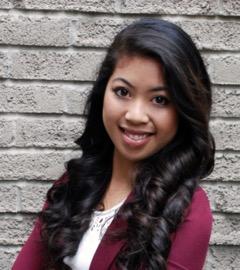 Throughout her time at the University of Guelph, tourism management student Katie Lo has made connections across campus and around the world by taking advantage of opportunities ranging from student leadership roles within the College of Business and Economics Students' Association (CBESA) [1] to studying abroad for six months in Australia. Naturally, she loves discovering new places, but before she embarks on her next international adventure, she will be leading CBESA's' events portfolio, while continuing her work as a peer helper and LINK partner with the Office of Intercultural Affairs [2].
In this Q&A, Katie discusses her University of Guelph experience so far and where she wants to take her degree following graduation. 
Name: Katie Lo
Hometown: Coquitlam, British Columbia
Major: Tourism Management
Year: 3rd
Why did you choose to pursue your Bachelor of Commerce in tourism management at the University of Guelph?
I chose Guelph because I am keen in obtaining my degree in business with a specialization in tourism. It is one of the only schools that offer this in Canada. The friendly and supportive environment also drew me to study at the University of Guelph.
What do you like most about your major?
I love that it is a people-oriented major. Tourism is all about the connection of industries, societies and culture. It's so much fun having classmates from all over the world and from different backgrounds sharing ideas and learning new concepts.
What has been your most memorable experience so far at U of G?
My most memorable experience has been bringing my dream of creating a flash mob to life in the UC! Last year, I had the opportunity as a CBESA Event Manager to organize Movember, a month-long charity campaign aimed to raise funds and awareness for cancers affecting men. Bringing together my love for dance, philanthropy and events was one of my happiest moments to date so far.
This year, you have a key role on CBESA as its director of events. What should students look forward to during the 2015-16 academic year?
This year, we are looking to collaborate more with our Accredited Student Organizations (ASO). What this means for our students is that they will be able to learn more about the different organizations that fall under the College of Business and Economics. For example, tourism management students can find out information about the Hotel, Food and Tourism Management Student Association. With more participation with our ASOs, students will be able to become more involved and knowledgeable about opportunities in their major.
What is your favourite annual event and why?
My favourite annual event is the CBESA College Lunch (formerly known as Meet and Greet). This is an event in Orientation Week mostly aimed at first-year students studying business who are interested in learning more about what it means to be part of the College of Business and Economics. While enjoying a free lunch, first years can ask upper-year students program-specific questions, as well as find out about the different student organizations that are related to their major. I remember approaching a fourth-year student with questions about the difficulty of math courses. She not only answered my questions but she ensured me that there would be a lot of support if I needed it. Since then, the CBESA College Lunch has been my favourite event!
As a tourism management major, you must have a passion for travel. What is your favourite place to visit?
I just completed my semester exchange in Gold Coast, Australia, and during my six months there I was able to do a bit of traveling. Although the famous places like Sydney, Melbourne and Cairns were all unique and interesting in their own way, I must admit that I fell in love with Byron Bay, in Northern New South Wales. It is a beach town known for its surfing, laid back lifestyle and white, sandy beaches that seem to go on forever. I visited it many times during my stay and will definitely return again one day.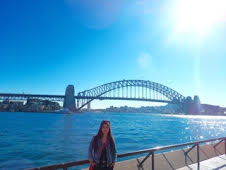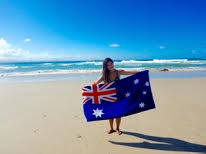 (l-r): Katie Lo at Sydney Harbour Bridge and on Byron Bay Beach
Where do you want to travel next?
I want to backpack across Europe, because it is so rich in history and culture. I chose to study tourism is because I love learning about culture, language and food. Although it is difficult to travel as a student, I have found an opportunity to connect with fellow students on an international level while studying. As an ambassador peer helper and LINK partner with the Office of Intercultural Affairs, I facilitate cross-cultural connections with international students and organize social and educational events. This way, I get to learn about international cultures while teaching students about my own.
Where do you want to take your career in to
urism?
I plan on actively engaging in my undergraduate and graduate studies, continually creating connections through networking, and working up the sales and marketing branch of tourism. I aspire to be in a senior managerial role at a destination marketing organization (DMO), like Tourism Vancouver, or a private sector organization, such as TIAC (Tourism Industry Association of Canada). My goal is to work within the Board of Directors to provide insight and leadership to develop tourism policies and marketing strategies. Working with such organizations would allow for the development of policies to help improve communities on a local, regional and even global scale.
If you could describe your Guelph experience in three words, what would those words be?
Growth, experience & passion.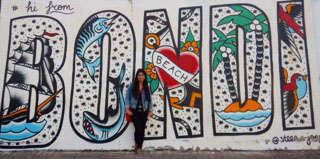 Katie Lo in front of the Bondi Beach sign in Australia