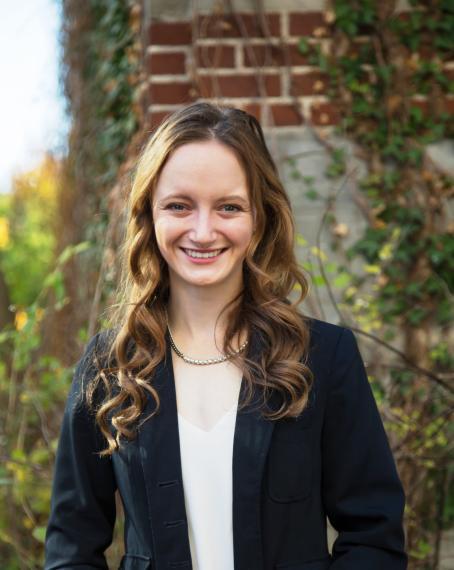 Leadership and Organizational Management student Madeline DeCorso has worked to make the most of her three years at the University of Guelph. During her time as a student, she has not only demonstrated a commitment to her academic pursuits, but also to student leadership through extra-curricular activities and athletics as a member of the Gryphon golf team. As she starts her final year at U of G and takes on the role of president of the College of Business and Economics Students' Association (CBESA), Madeline is focused on engaging with new and returning students through the many events and initiatives run by the CBESA and its accredited student organizations.
In this Q&A, she discusses her experience as a business student at the University of Guelph and offers advice for students looking to get involved on campus.
Hometown: Guelph, ON
Major: Leadership and Organizational Management
Year: 4th
Why did you choose to pursue your Bachelor of Commerce at the University of Guelph?
I chose to do my Bachelor of Commerce at the University of Guelph because of the food! Just kidding. Although that may have contributed to my decision, I chose Guelph because of its unique offering. The wide variety of majors in the Bachelor of Commerce program made me feel confident knowing that I had flexibility and support in my education. I fell in love with the campus right away, and I truly feel at home whenever I am there. I have always wanted to study business and I knew the College of Business and Economics was growing and thriving, I wanted to be part of that growth and progress!
What has been your favourite part of the Leadership & Organizational Management major so far?
I love the focus on understanding what motivates people to work hard. I believe this major will equip me with a variety of soft skills that do not limit what I can do after graduation, rather I believe I can take what I have learned here and apply it to many different fields in the business world.
What kind of career interests would you like to pursue following graduation?
Right now the world is my oyster and I am open to many opportunities. I am certain I want to help people and am interested in corporate social responsibility - using business for good.
As president of CBESA, you have a busy year ahead of you. What are you most looking forward to?
There is so much to look forward to I don't know where to begin. I am extremely excited for the opening of the new Macdonald Hall! It is a project I have been invested in since first year and I know it will be enjoyed by countless students for years to come.
How did you get started in student leadership? What do you enjoy most about it?
I have been involved in student leadership since I was young, but I never thought of it as leadership, rather someone who just wants to help others enjoy themselves. I enjoy the final result, whether that's a successful and fun event, a first-year student who is excited to get involved, or seeing a fellow classmate land their dream job.
What advice do you have for students looking to get involved at U of G?
Ask questions and share your passion! As simple as that sounds, over the years I have found that simply sending an email and reaching out to someone you wouldn't normally contact can lead to a world of new opportunities. Many people are willing and excited to help you get involved, especially at the University of Guelph. Don't be afraid to seek these people out and introduce yourself. You never know what may happen!
If you could sum up your experience at Guelph in three words, what would those words be?
Work Play Succeed (As cheesy as it may sound, it's true!)