Location:
On the north end of campus in Macdonald Hall, Room 232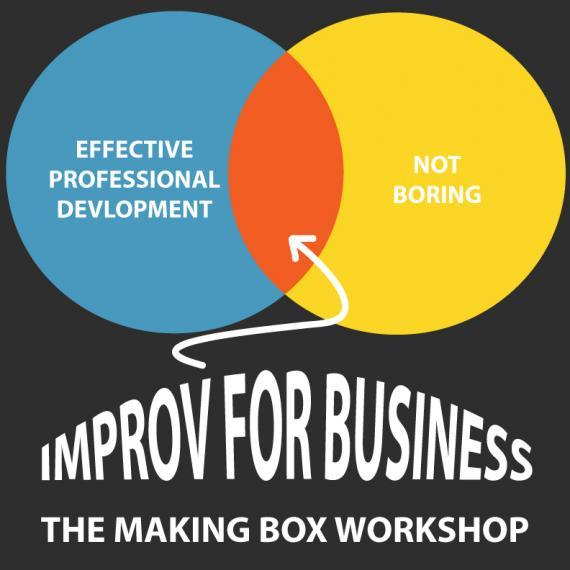 Improvising effectively can be the difference between time wasted and time well spent. Think outside the box and join in on this free professional development workshop led by The Making Box. Laughter is a shared experience that creates strong bonds. When we come together in the spirit of play, we leave more open, happy and connected. This resonates, leading to personal fulfillment, professional prosperity and community elevation. The Making-Box is a hub for live comedy and improv education.

Please note: This workshop is for BCOMM students only. Visit the RecruitGuelph [1] website for more information about this workshop and to register!
A minimum of 6 students is required in order to run the workshop. Students will be notified via email if the workshop is cancelled due to low registration numbers.
About the Business Career Development Centre
The Business Career Development Centre offers tailored career assistance to business students at the University of Guelph. It provides access to workshops, events and services including mentoring and networking opportunities, one-on-one career coaching, and assistance building your professional online presence. For more information, visit the Business Career Development Centre web page [2].