Location:
Fidelity Office on 483 Bay Street Suite 300, North Tower in Toronto then proceeding to Joey Restaurant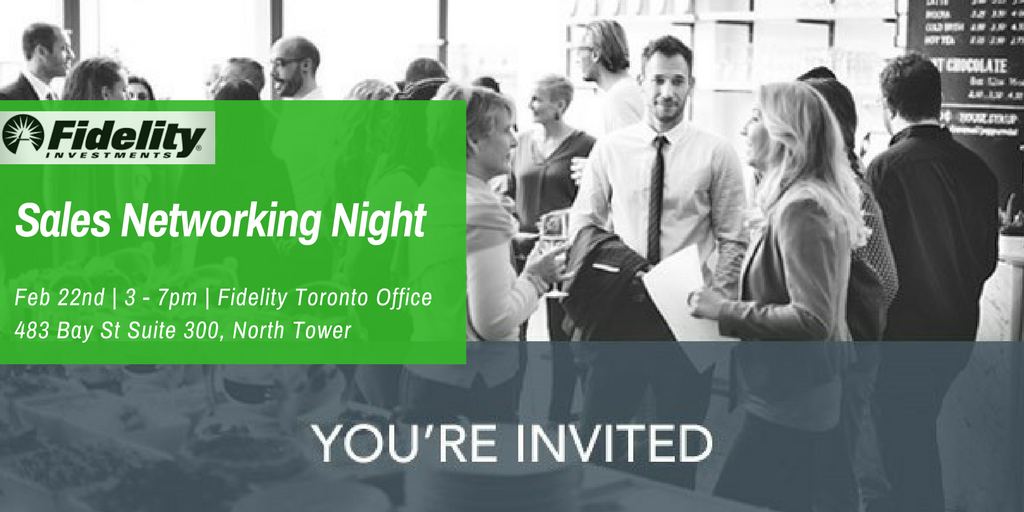 Join Fidelity Investments Canada for a Sales Networking Night Just for University Students
You'll gather in Fidelity's head office, where you will learn about Fidelity and their new SalesPath Program by hearing from a panel of Fidelity executives about the firm, its culture, and its global reach. Then, improve your professional skills with Networking 101, a hands-on session on making useful contacts and fostering business relationships.
An informal networking event with drinks and refreshments will follow at the Joey Restaurant (Eaton Centre at 1 Dundas St. W), where you can follow up on the Fidelity presentations and meet their industry professionals face to face. ***There's the potential for next-day interviews as well, so bring your business cards and resumé!
Dress code: Business Formal. 3rd and 4th Year Students Seeking Employment Highly Encouraged
RSVP now [1]
About the Business Career Development Centre
The Business Career Development Centre offers tailored career assistance to business students at the University of Guelph. It provides access to workshops, events and services including mentoring and networking opportunities, one-on-one career coaching, and assistance building your professional online presence. For more information, visit the Business Career Development Centre web page [2].