Location:
Online-Access the webinar from your own device.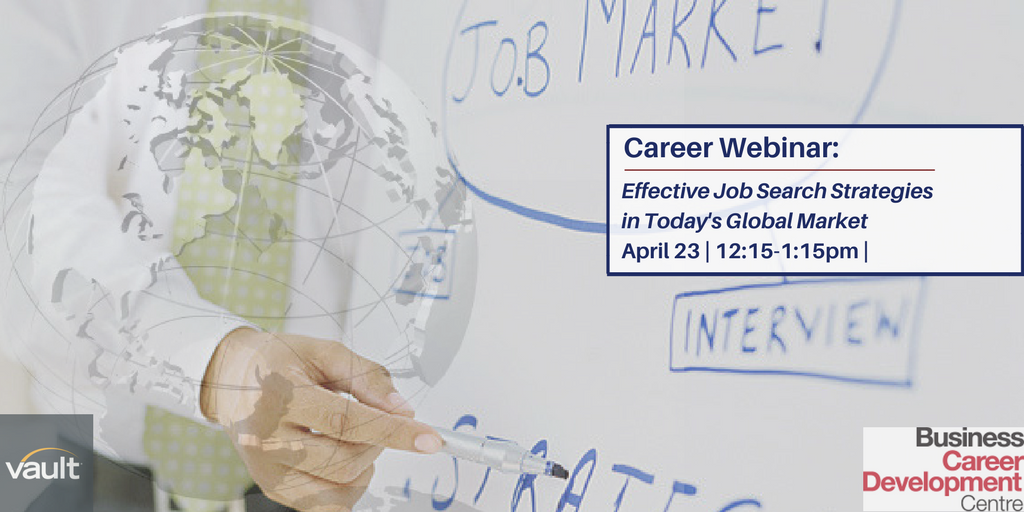 The global job market continues to change and in turn job seekers strategies for finding employment needs to change as well. Please attend this webinar exclusively for all University of Guelph College of Business & Economics students.
Register via the Vault Link [1]  for steps on how to access the Webinar through your own device!
About the Business Career Development Centre
The Business Career Development Centre offers tailored career assistance to business students at the University of Guelph. It provides access to workshops, events and services including mentoring and networking opportunities, one-on-one career coaching, and assistance building your professional online presence. For more information, visit the Business Career Development Centre web page [2].