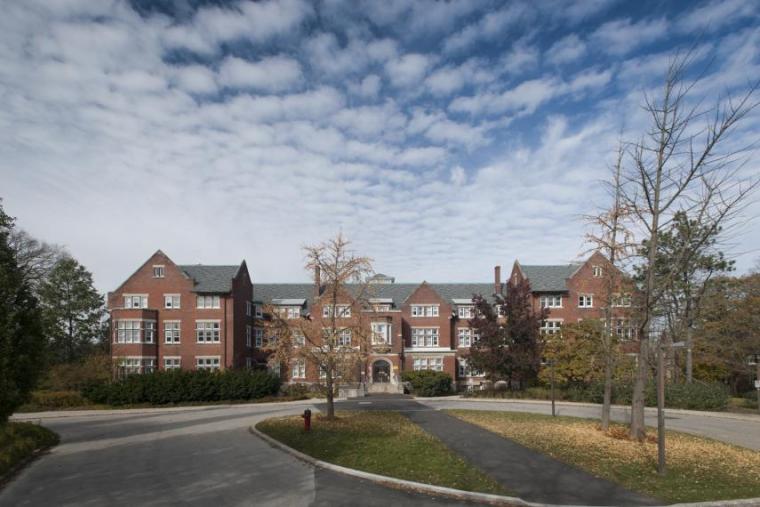 The Gordon S. Lang School of Business and Economics welcomes five adjunct faculty who are joining Lang's School of Hospitality, Food and Tourism Management in support of the International Institute for Sport Business and Leadership (IISBL).
"The International Institute for Sport Business and Leadership is strengthened by our five new adjunct faculty members," says Norm O'Reilly, Assistant Dean of Executive Programs at Lang and Director of the IISBL. "They are all leaders in the industry and some of the best scholars in the business of sport. We envision many research collaborations, contact with our students, and enhancement of the Institute's goals thanks to these five leaders."
The new adjunct professors include:

Gashaw Abeza, Assistant Professor of Sport Management at Towson University, Maryland.
Abeza's research expertise is in social media, sponsorship and ambush marketing, branding, and research methods in sport. He brings with him extensive expertise in the measurement of sport sponsorship effectiveness.

David Finch, Associate Professor in marketing at Mont Royal University.
Finch's research interests focus on exploring the link between stakeholders and organizational performance and has professional experience in sport and sponsorship marketing. Finch brings expertise in the study of sport relationship marketing.

Heather Lawrence-Benedict, Associate Professor in the Department of Sports Administration at Ohio University
Lawrence-Benedict's research interests focus on intercollegiate athletics, premium seating in professional sport, and gender and sport studies. She brings extensive expertise in sport policy, management, and impact analysis.

John Nadeau, Interim Associate Dean, Applied and Professional Studies and Professor of Marketing at Nipissing University
Nadeau's research interests include consumer behaviour, brand image, sponsorship, and sport marketing. He brings expertise in consumer decision-making in the context of sport tourism.

David Patterson, past president and CEO of the Canada Games Council
Patterson brings experienced insights to the IISBL as an established leader in optimization strategy, sport governance, and leadership in sport business.
---
The International Institute for Sport Business and Leadership [1] is a global leader for advanced research in sport business and leadership. The Institute collaborates with academics and industry from across the world to produce peer-reviewed and industry-impacting research of the highest quality.