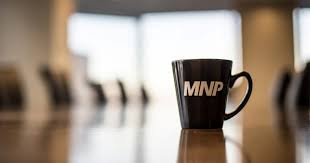 Join Julia Moskal, Campus Recruitment Manager and Lee Littlejohns, Senior Manager from MNP LLP for a fun night of pizza, games and networking in Room 232 in Macdonald Hall on January 20th from 5-6:30pm.
You'll learn about upcoming opportunities and get insight into the recruitment process. Please register by January 16 through the following link: https://www.surveymonkey.com/r/TF5B67D [1]
About the Business Career Development Centre
The Business Career Development Centre offers tailored career assistance to business students at the University of Guelph. It provides access to workshops, events and services including mentoring and networking opportunities, one-on-one career coaching, and assistance building your professional online presence. For more information, visit the Business Career Development Centre web page [2].