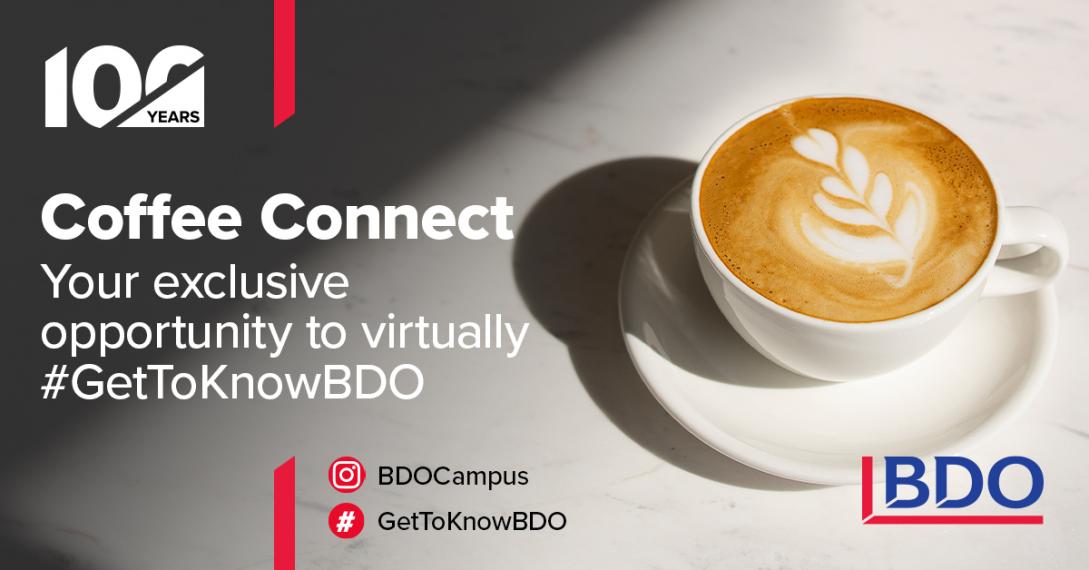 An opportunity to connect with our BDO team and learn more about your future career.
About this event
Sign up to for your one-on-one virtual chat with a member of the BDO team. This opportunity is only open to current students studying at a post-secondary school who would be interested in applying for Co-op, Internship, or New Graduate position.
Please select only 1 ticket based on the service line and region you're most interested in. Note that this event is not offered for all BDO locations. If you do not see a ticket type for the office you are interested in, or the tickets are sold out, we encourage you to check out our Campus Events Calendar for other events and initiatives that may interest you. https://www.bdo.ca/en-ca/careers/students/events-and-opportunities/campus-calendar/ [1]
Unsure what service line most interests you? Check out the services we offer on our website: https://www.bdo.ca/en-ca/home/ [2]
Once you have signed up, a team member from BDO will reach out to schedule your virtual meeting.
About the Business Career Development Centre
The Business Career Development Centre (BCDC) offers tailored career support to business students at the University of Guelph. The BCDC provides access to workshops, events and services including mentoring and networking opportunities, one-on-one career coaching, and assistance building your professional online presence. The BCDC strives to ensure the legitimacy of external events and workshops posted we promote to students. As a participant in any event or workshop, we encourage you to exercise due diligence, and research the integrity of the organization(s) prior to attending. If you have any questions or concerns, please contact our office.