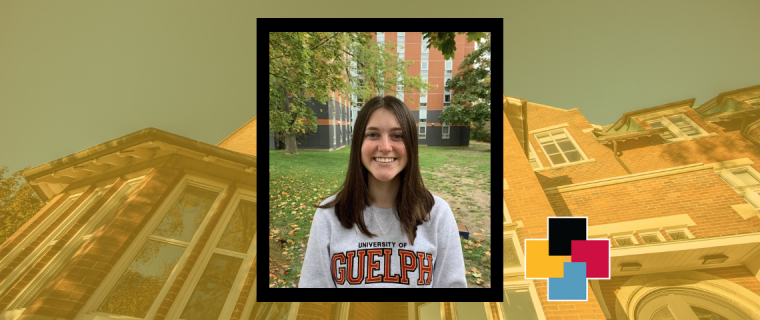 Abby Vrolyk, Lang Scholar Recipient
---
Program/ major at UofG/ Lang: Accounting
Hometown: Sarnia, ON

How have you improved your community?
---
"My sisters and I recognized a need in the Sarnia-Lambton community. At my secondary school, we had a breakfast program for students to have access to healthy snacks. However, this program ended when the summer started. Children and teens still needed to eat in the summer. I enlisted my sisters to help start our program 'Snacks for Summer'. In this program, we purchase healthy snacks and put 16 snacks in one snack bag and deliver 50 bags a week to St. Vincent De Paul (a food bank) for 12 weeks of the summer. We also package hygiene bags and deliver them to food banks around Sarnia Lambton. As well, I volunteered for Irish Miracle and Cyclone Aid. Both of which collect canned goods for the local food banks. I also coached and volunteered in volleyball camps for elementary school-aged children."
What does it mean to be named one of the Lang Scholars?
---
"I am very honoured to be named one of the Lang Scholarship winners. With this Lang Scholarship, I can focus on my schooling, apply myself solely to my learning and continue exploring career opportunities which may also include becoming an entrepreneur. I am very grateful to the committee for believing in me and in my potential."
Why did you choose to attend Lang at the UofG?
---
"When I saw the Gordon S. Lang School of business' motto of "Using business as a force for good", I knew I wanted to enroll. This program is about building a community by using business based on teamwork. When I was researching which University to choose, the University of Guelph had many positive attributes: the Lang School of Business being one of them. The donations to this School of Business allow students to access new resources, connect with business leaders through mentorships, pursue team-building opportunities, and engage with faculty members."
How do you think business can be used as a force for good?
---
"The perception is often that business is primarily about the bottom line. However, the philosophy of the Lang School of Business focuses on people, not just numbers. For a business to run efficiently, it must build a relationship with the people who are employed and the customers. Being respectful and building connections create a better and stronger community. Businesses can help bring people together, support individuals who need assistance and include everyone."
What are your career aspirations? 
---
"Given my work with not-for-profit, I would like to continue supporting individuals who may not have the ability to support themselves. Through the co-op program, I am looking forward to exploring different opportunities. My current career goal is to become an accountant, but I am keeping my options open. I like numbers and I like interpreting data for the benefit of others. To conclude, I am excited to see where the Lang Business School will take me in the future."
---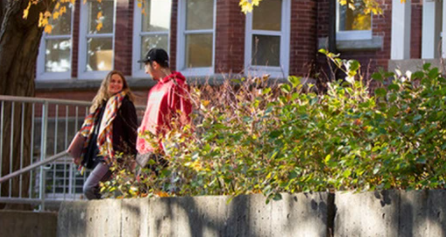 Interested in becoming a leader for a sustainable world?