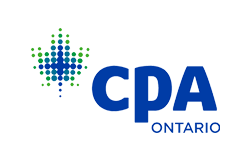 November 25, 6:00 p.m. – 7:00 p.m.
Our third Financial Literacy workshop of the season where students will learn how debt can pile up and how this can have negative consequences on future financial plans, understand the difference between good debt and bad debt and the value of having a good credit rating, learn practical ways to take control of finances and a deep dive into budgeting and how little purchases really add up!
REGISTER HERE: https://bit.ly/3kziXJ7 [1]
About the Business Career Development Centre
The Business Career Development Centre (BCDC) offers tailored career support to business students at the University of Guelph. The BCDC provides access to workshops, events and services including mentoring and networking opportunities, one-on-one career coaching, and assistance building your professional online presence. The BCDC strives to ensure the legitimacy of external events and workshops posted we promote to students. As a participant in any event or workshop, we encourage you to exercise due diligence, and research the integrity of the organization(s) prior to attending. If you have any questions or concerns, please contact our office.