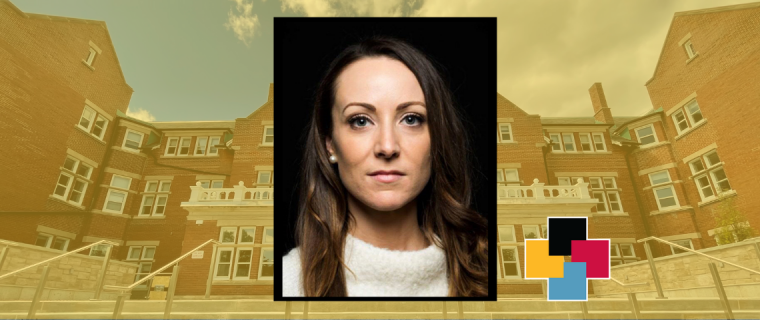 Lang is pleased to congratulate Candace Borland (BComm – Marketing Management '04), partner and president of advertising agency Anomaly [1], who has been named one of Canada's Top 40 Under 40® for 2021.  
Canada's Top 40 Under 40® is an annual leadership award that recognizes exceptional achievement by 40 outstanding Canadians who are under the age of 40. The program is supported by several prominent organizations, all enthusiastically committed to Top 40's success, including BNN and the National Post. 
Founded in 1995 by Caldwell [2], Top 40 has recognized almost 1,000 outstanding Canadians and is the country's most coveted award for young business and community leaders. Recipients have a remarkable track record of continuing achievement; Top 40 alumni now include hundreds of nationally and internationally prominent CEOs, executives, and entrepreneurs in the private, public, and social economy sectors. 
Borland was selected from hundreds of nominees by a respected and independent Advisory Board, comprising 30 diverse leaders from across Canada. Four key criteria were assessed to select the recipients: Vision & Innovation, Leadership, Impact & Influence, and Social Responsibility. 
While at Lang, Borland was the president of the student-led Marketing Society and, upon graduation, rose quickly in her career. She was hired as an account director at Anomoly in 2012 and became the president and partner in 2020. 
Founded in 2004, Anomaly is a 'new model' agency with offices in Los Angeles, New York, Toronto, London, Amsterdam, Berlin and Shanghai. Anomaly has been recognized for its work and IP, covering both effectiveness and craft excellence. They were Ad Age's 2017 Agency of the Year, and have featured on Fast Company's "World's Most Innovative Companies" in 2008, 2014, and 2020. 
The 2021 Top 40 Recipients were announced today in National Post.