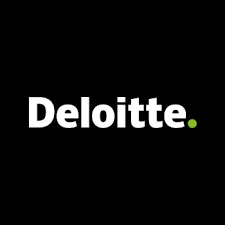 Deloitte Canada's spring recruitment cycle is in motion! They will be hosting their CPA event series: Beyond the Expected from May 9-11, 2022.
REGISTER HERE [1]
Register today for this event presented by Deloitte Canada and learn about their CPA program the "Deloitte CPA Advantage".  This workshop will highlight how their expert led, exclusive and comprehensive CPA program will not only support you but will also give you an edge when obtaining your CPA at Deloitte.
 
At this session, you will have an opportunity to:
Learn about the Deloitte CPA Advantage preparation program
Hear from a panel of recent students during a fireside chat
Connect with peers, CPA coaches, and recent students in breakout discussions about the CPA program
Explore your potential with Deloitte and learn about the endless opportunities for learning, growth, and development. All student postings can be found at: careers.deloitte.ca [2]

Event Series sessions schedule:
May 9, 2022 | 6:00 p.m.-7:00 p.m. EST
Beyond the Expected: Student CPA event series - Option 1
May 10, 2022 | 3:00 p.m.-4:00 p.m. EST
Beyond the Expected: Student CPA event series - Option 2
May 11, 2022 | 12:00 p.m.-1:00 p.m. EST
Beyond the Expected: Student CPA event series - Option 3
About the Business Career Development Centre
The Business Career Development Centre (BCDC) offers tailored career support to business students at the University of Guelph. The BCDC provides access to workshops, events and services including mentoring and networking opportunities, one-on-one career coaching, and assistance building your professional online presence. The BCDC strives to ensure the legitimacy of external events and workshops posted we promote to students. As a participant in any event or workshop, we encourage you to exercise due diligence, and research the integrity of the organization(s) prior to attending. If you have any questions or concerns, please contact our office.