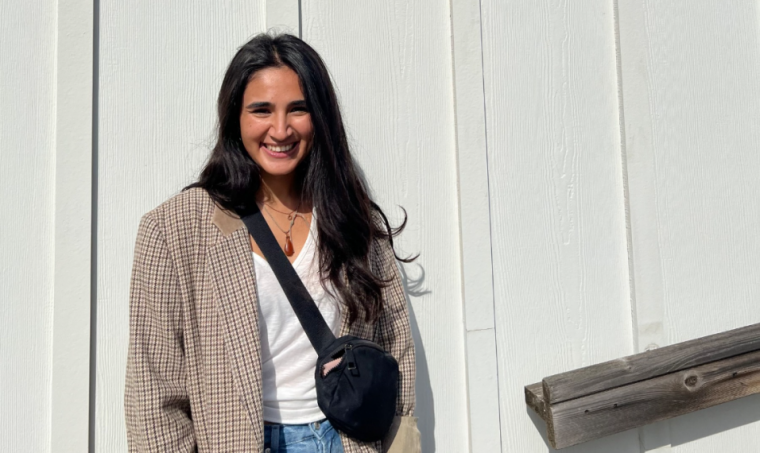 I absolutely loved my experience at the University of Guelph and Lang. I grew up in Mississauga and I never felt far from home when I was on campus. Not only is the entire campus nestled within trees and greenery, but the people, professors, and all staff truly live and breathe the University of Guelph values.
At Lang, there are a plethora of opportunities available for students to engage in to strengthen their knowledge and leadership skills inside and outside of the classroom. Whether it's an exchange, intramurals or other school activities such as getting involved in an organization within your college, there are a ton of different opportunities to build your network and make long-lasting friendships. For me, my co-op opportunities and exchange in Poland were instrumental to my career and helped me develop the skills and world views that would lead me to my success within McDonald's Canada.
Currently, I am a National Marketing Supervisor at McDonald's Canada where I help lead marketing and brand building campaigns. Working for such a large organization, it's crucial to have both hard skills (like analytics and marketing research) as well as soft skills (like collaboration and communication). I work across several different teams at McDonald's, so being a skilled collaborator is incredibly important. This skill development was part of almost every learning experience I had at Lang.
My career at McDonald's
My role at McDonald's is incredibly fulfilling and lets me use my marketing expertise while also growing my leadership skills in a fast-paced environment. In my role, I help lead marketing campaigns within the chicken category, working across different teams to ensure projects are in line with our strategy, driving results, and are well executed. I also develop and execute brand building campaigns to drive affinity and brand trust for McDonald's. This includes building compelling briefs that tap into business, consumer and category insights, to inspire creative and media agency teams to develop impactful marketing campaigns that create meaningful connections with consumers.
I'm also a proud member of the Women's Leadership Network and helped launch the first ever Mentorship matching program in Canada at McDonald's. My passion for marketing and helping people was furthered by my time at the University of Guelph and Lang.
Experience your future at Lang
There are several experiences at Lang that helped shape and focus my career path. For example, my co-op experience was incredibly beneficial to my career growth – it was the best decision I've made for my career thus far. It provided me with the opportunity to begin to craft my unique toolbox, skills and areas of interest. I completed five work terms, spanning B2B, B2C and government. I learned through co-op that I have a unique passion for food marketing, specifically in the business-to-consumer sector.
I also participated in a unique Career Pathways conference which is designed to attract top students to begin a career in the fresh produce and floral industry. I received one-on-one mentoring, customized education sessions, tours of area companies and the chance to network at workshops, social events and at trade shows. Through this experience, I met talented people, received personalized mentorship sessions and made invaluable connections which all contributed to my success moving forward!
Becoming a globally-focused leader
My exchange in Poland was incredible - I could go on and on about the experiences that I had! Other than discovering the country through food and drink, my exchange in Poland gave me the most unique opportunity to contextualize all the materials I'd learned at Lang. I developed an affinity for the International Marketing course at Lang, and it was mind-opening to make the connection between school material and the real world. For example, did you know every McDonald's has their own unique menu offerings, based on where you are in the world? Did you know McDonald's in Poland has spicy chicken strips?
Hands down, my favourite class at Lang was Dr. Tanya Mark's Marketing Strategy course. Her teaching style is unique and challenging, but at the same time, prepares you for the real world and business situations, it pushed me outside of my comfort zone and allowed me to develop my marketing strategy skills even further. Not only did I learn invaluable hard skills, such as making data and insight-driven recommendations based on facts, not gut, but I also built my soft skills in self-confidence and networking. These are all skills that have directly helped me develop my career at McDonald's Canada.
Advice for UG Lang students
If you're on the fence about applying to Lang's co-op program, do it! I cannot stress enough how unique and invaluable this opportunity is to put your classroom knowledge into action at multiple different organizations. While it does add an extra year to your degree, the benefits of "shopping around" for careers was incredibly worth it.
Also, it's important to always stay curious. It can be daunting to ask questions when you're a new graduate and ready to launch your career but it's an important time to build your confidence, personal brand and knowledge of a company – and the first step to achieving those pieces is to always remain curious.
About the Author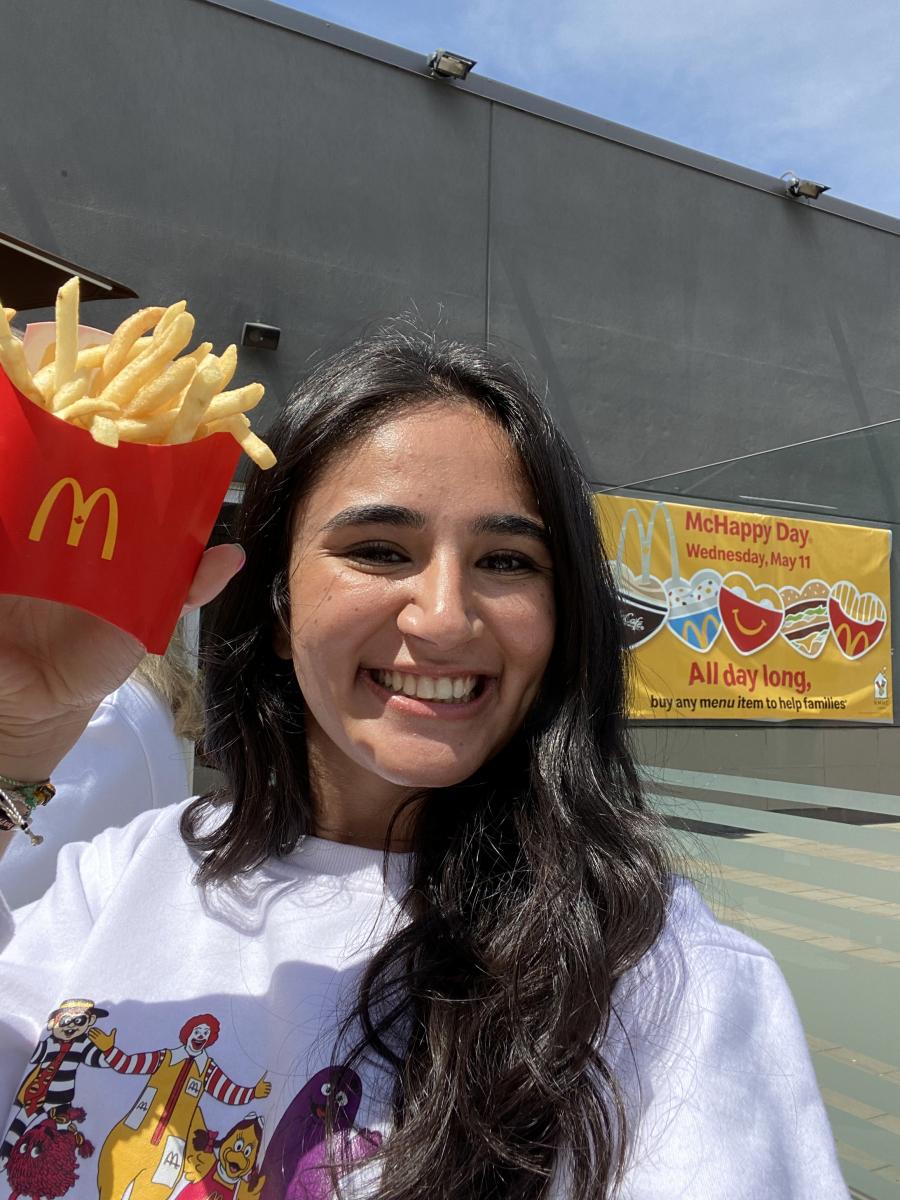 Nabiha Advani
National Marketing Supervisor at McDonald's Canada
Hometown: Mississauga, Ontario