Prof Wins Prestigious Poetry Prize
June 02, 2011 - News Release
University of Guelph English professor Dionne Brand has won the esteemed Griffin Poetry Prize, Canada's most generous poetry award.
Brand was honoured for her novel-length poem, Ossuaries, about an exiled activist.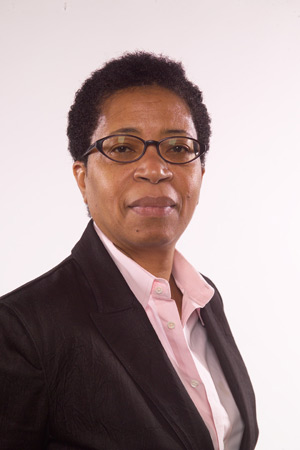 The Griffin Poetry Prize is one of the world's largest annual literary awards for poetry published in English. It was founded by businessman and philanthropist Scott Griffin, who received an honorary doctorate from U of G in 2006.
The awards honour one Canadian and one international poet who writes in the English language. Brand was among three Canadian finalists for the $65,000 prize.
"The awarding of the Griffin Prize to Dionne Brand demonstrates yet again the high quality of her work and the esteem that her readers and colleagues have for her writing," said Don Bruce, dean of the College of Arts.
"Our college has great strengths in creative writing; Dionne is one of the best examples of this. We are very proud of her many achievements and congratulate her on this tremendous honour."
All three finalists took part in a reading Tuesday night, and the winner was announced last night at the Griffin Poetry Prize awards ceremony in Toronto.
This year's competition attracted 450 books of poetry, including 20 translations, by writers in 37 countries.
Brand has published 10 volumes of poetry. In 1997, she won the Governor General's Award and the Trillium Book Award. She was named Toronto's poet laureate in 2009. Earlier, Brand won the Pat Lowther Award and was a finalist for the Griffin Poetry Prize.
Also an award-winning novelist, she captured the Toronto Book Award for her novel What We All Long For in 2006. She has contributed to 17 anthologies, written dozens of essays and articles, and made four documentary films for the National Film Board. Her writing has been translated into Italian and French, and is published in Canada, the United States, the United Kingdom, Italy and Germany.
For media questions, contact Communications and Public Affairs: Lori Bona Hunt, 519-824-4120, Ext. 53338, lhunt@uoguelph.ca, or Deirdre Healey, Ext. 56982, d.healey@exec.uoguelph.ca.