Acclaimed Restaurateur Named Executive-in-Residence
January 31, 2012 - News Release
Peter Oliver, one of Toronto's most successful owner-operators of upscale restaurants, has been named executive-in-residence at the University of Guelph's School of Hospitality and Tourism Management (HTM) for the winter semester. Oliver will share his experiences with students Feb. 7 and 8.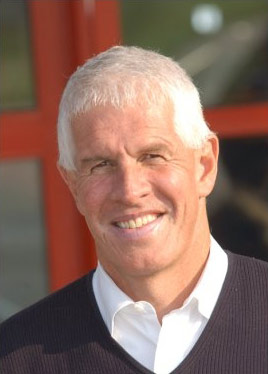 "Our students are looking forward to learning about Peter Oliver's visionary approach to service excellence and the fine dining business," said Prof. Kerry Godfrey, HTM director. "His restaurants have inspired and hired many graduates from the School of Hospitality and Tourism Management."
Oliver will present three guest lectures on "Hospitality and Tourism Marketing," "Lodging Operations" and "Policy Issues in Hospitality and Tourism Management."
He will attend a lunch with the HTM Student Association and the Canadian Association of Foodservice Professionals. The industry veteran will also be the guest of honour at a special dinner to be prepared and served by HTM students Feb. 7.
Oliver moved to Canada in 1967 from Cape Town, South Africa. He had a successful career in stock brokerage and commercial real estate before opening his first restaurant in 1978.
Today, he co-owns a thriving restaurant company running some of the Toronto area's most popular restaurants, including Canoe, Jump Café & Bar, and Oliver & Bonacini Café Grill.
Oliver is founder and chief fundraiser of the Stephen Leacock Foundation for Children. Over the past decade, the foundation has raised $6.5 million for children's causes and built three schools in South Africa.
U of G regularly invites industry leaders and prominent executives to speak and meet with students, assisting in their academic and career growth. In 2009, HTM celebrated 40 years of educational service to the Canadian hotel, food service and tourism industries.

Contact:
Prof. Kerry Godfrey, Director
School of Hospitality and Tourism Management
University of Guelph
519-824-4120, Ext. 56118
godfreyk@uoguelph.ca

For media questions, contact Communications and Public Affairs: Lori Bona Hunt, 519-824-4120, Ext. 53338, or lhunt@uoguelph.ca, or Shiona Mackenzie, Ext. 56982, or shiona@uoguelph.ca.