Gryphon Athletics Aims to Raise $20 Million
October 01, 2012 - News Release
Gryphon Athletics launched an ambitious fundraising campaign today to increase capacity and opportunities for wellness at the University of Guelph and in the greater community.
The goal is to raise $20 million to support initiatives that reinforce U of G's position as a leader in university athletics and community health and well-being. This involves building and renovating a fitness and recreation complex.
It's part of the University's BetterPlanet Project, a $200-million fundraising campaign to help improve the quality of life here and in communities around the world.
"This isn't just about new facilities at the University," said president Alastair Summerlee. "It's about our ability to lead real change, to put Guelph and Gryphon Athletics on the map as a centre of expertise in active living."
There will be larger and better facilities to serve as gathering places for campus and community members, more diverse fitness offerings, and more intramural and varsity opportunities for U of G students.
The new facility will help attract new coaches, athletes and leaders and will be a draw for athletic events and conferences. It will also increase access for young people through camps and coaches.
"These are all core building blocks to creating a healthy campus, city and planet," said Summerlee during a pep rally-style campaign launch at the University's W.F. Mitchell Athletics Centre that included cheerleaders, sports teams, and community leaders and supporters. There were remarks from Guelph Mayor Karen Farbridge and a video message from U of G alumnus and former football player Thomas Dimitroff, now general manager of the Atlanta Falcons and chair of the Guelph Athletics Capital Campaign.
The proposed fitness and recreation complex will be partially funded through student contributions pledged in a 2008 student referendum.
"We're asking people to make an investment in the future of our community," said Tom Kendall, U of G director of athletics. "Inactivity is being called a pandemic, and we can help change the face of healthy living in Guelph and on our planet."
He added that Guelph's current indoor recreation facilities are aging, limited and over capacity. "A renovation is long overdue."
The new fitness facilities are part of the Athletics Master Plan outlined in 2010. Also included in the plan are ongoing renovations to Alumni Stadium, including a new artificial playing turf and the addition of an eight-lane International Association of Athletic Federation-certified track. As well, the Gryphon Field House opened this summer and features an indoor track and facilities for track and field events. U of G also recently created a new outdoor soccer complex, complete with artificial turf; a rugby field and a practice half-field with natural turf; and pedestrian, spectator and user amenities.
"Our goal is to have one of the best outdoor and indoor athletics facilities in Canada to complement our leadership position in sports and recreation and to build a sense of community and connection in Guelph," said Kendall.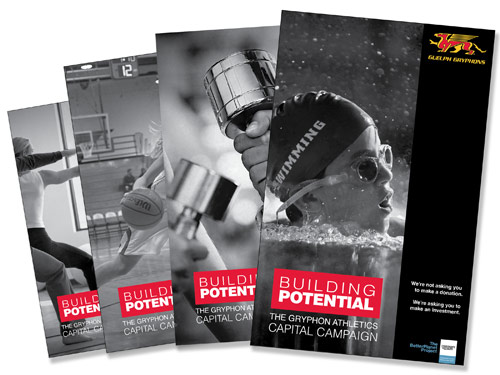 For media questions, contact Communications and Public Affairs: Lori Bona Hunt, 519-824-4120, Ext. 53338, or lhunt@uoguelph.ca, or Shiona Mackenzie, Ext. 56982, or shiona@uoguelph.ca.