Bachelor of Indigenous Environmental Science and Practice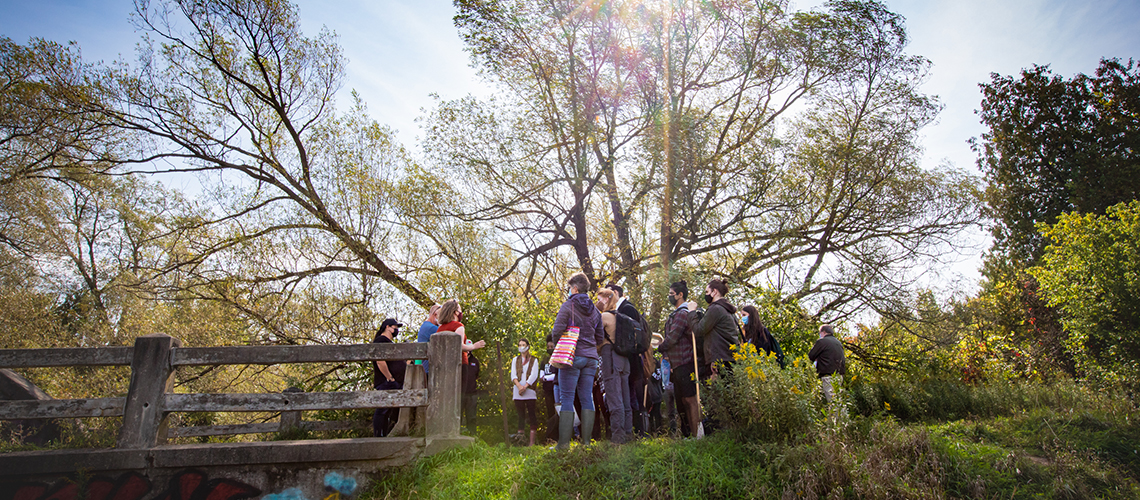 In this degree you will consider and embrace Indigenous methodologies and world views in your pursuit of thoughtful environmental work.
By braiding together Indigenous and non-Indigenous practices, graduates of this program will see the world through multiple perspectives. Core courses will address Indigenous knowledge systems, land-based teachings and Indigenous-settler relations in Canada, including the legal and political context that surrounds environmental decision making in our country.
You will develop a foundational knowledge of theoretical and applied aspects of environmental science, technology, management, land-use and policy development practices that are grounded in Indigenous ways of knowing and being.
This new University of Guelph degree is like no other program in Canada and has been created with Indigenous and non-Indigenous learners in mind. The Bachelor of Indigenous Environmental Science and Practice program is offered and administered by the School of Environmental Sciences.
Experiential Learning
This new program features field trips to Indigenous communities and organizations, land-based instruction, interactive labs, and participation in discussion circles and ceremony. You will also learn from Indigenous Elders and Knowledge Holders.
Working directly with Indigenous communities and organizations on projects will be a key element in your course delivery and cross-cultural learning.
Be an Agent of Change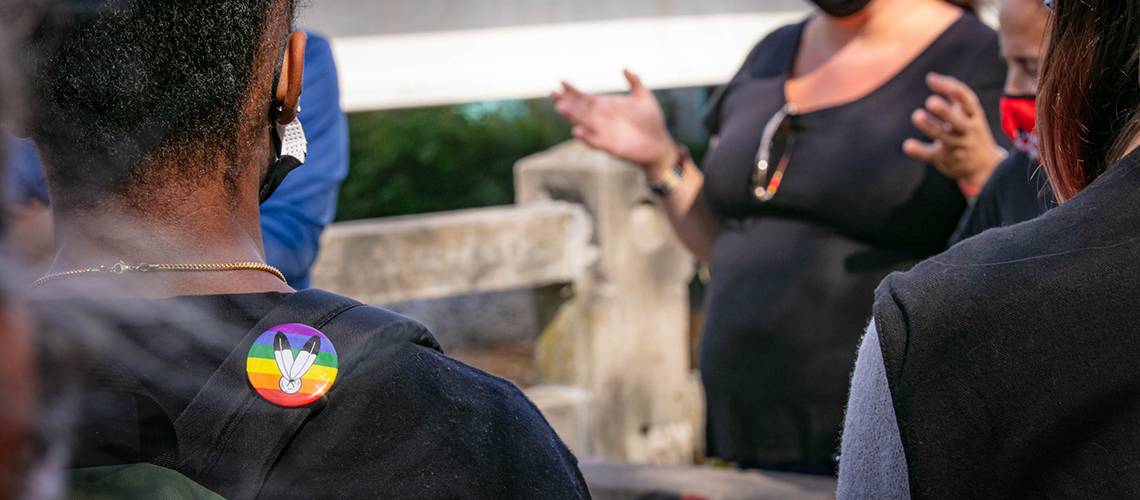 How Canada has practiced environmental protection and care needs to be challenged. Together we must create a better future for all beings, and that future starts with you. Our existence is intertwined with the rocks, the plants, the finned, the furred, the feathered, the four-legged, two-legged, many legged and no-legged, those who creep and walk and swim and fly -all our relations. Support a world that is more respectful and responsive to all beings.
Admission Requirements
Ontario secondary school students applying to the program require English (ENG4U), Advanced Functions (MHF4U), Biology (SBI4U), Chemistry (SCH4U), and 2 additional 4U or 4M courses. Students that are mature, transfer, or applying from outside Ontario should visit the admission requirements page to learn about their requirements.
Learn More
Join us on November 17 for our Online Bachelor of Indigenous Environmental Science and Practice Program Information Night, to learn more about the program. This event will include a program presentation and panel including current student support staff, program experts, and faculty to answer all your questions.
Learn more and register for the Online Bachelor of Indigenous Environmental Science and Practice Program Information Night here.
Unique Courses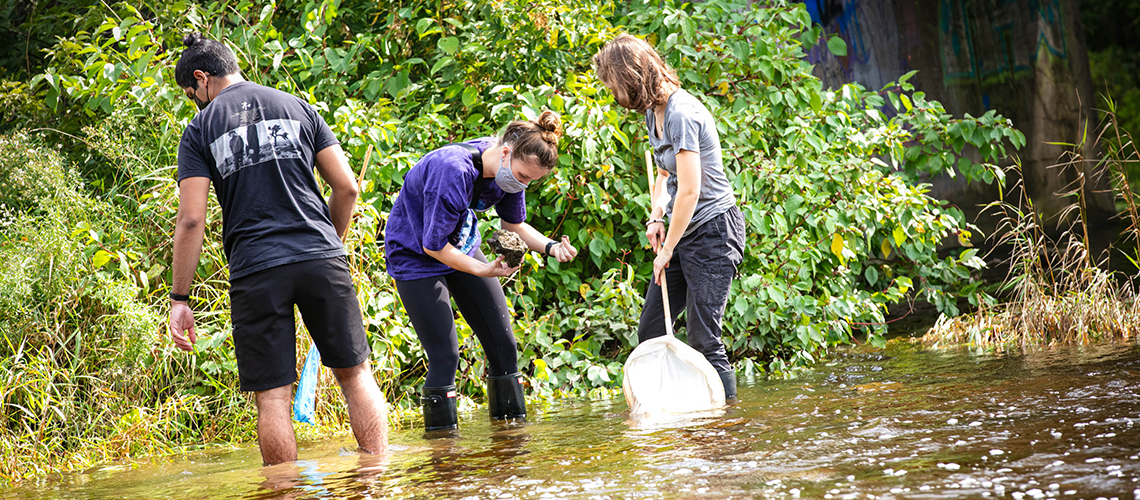 Introduction to Indigenous Environmental Science and Practice
General Chemistry I
Right Relations: Reconciliation, Decolonization, & the Environment
Indigenous Settler Relations in Environmental Governance
Natural History of the Great Lakes Region
Indigenous Language and Culture
Full course descriptions and a listing of all courses, can be found in the Undergraduate Calendar.
Co-op
A co-op option is available for this program. As a co-op student, you will be required to complete four co-op work terms as part of this five-year degree. Opportunities exist with a wide variety of employers, including First Nation communities, consulting firms, municipal, provincial, and federal organizations.
Working with a co-op coordinator within the Experiential Learning Hub, students receive support in applying for co-op positions and completing work terms. The co-op experience improves job search skills, work performance and networking abilities, while exploring career opportunities and making money. Learn more about co-op here.
Career Opportunities
Environmental scientist
Environmental analyst or consultant
Environmental policy maker
Conservation officer
Environmental law and advocacy
Environmental educator or interpreter
Resource or land manager
Meet your Prof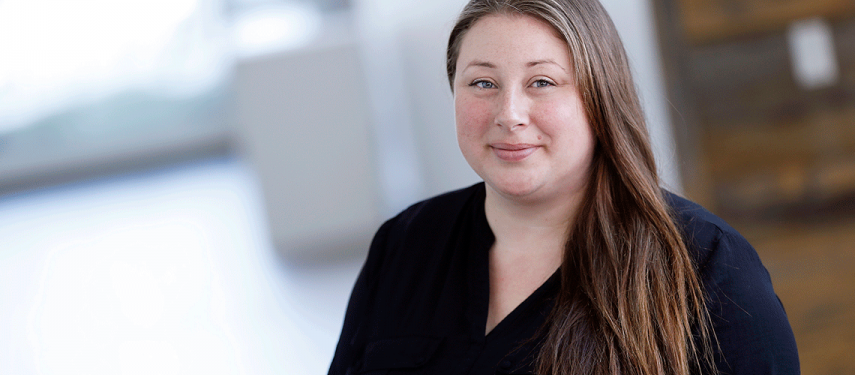 Dr. Jesse Popp holds the Chair in Indigenous Environmental Science in the School of Environmental Sciences. She teaches courses that prioritize lands-based learning and Indigenous pedagogy, and brings unique experiences to students in the BIESP program.
"Be prepared for some incredible experiences, like no other, that reach beyond the conventional classroom while embracing multiple ways of knowing and seeing the world to support reconciliation and truly transformation environmental science." - Dr. Jesse Popp
Questions
Our OAC Student Liaison team is here to help! Have you applied to or are you considering this program, but have some questions? Find answers to our most frequently asked questions here.
Still have questions/inquires? Ask us! Our team of program experts will happily answer your questions or direct them to the people who can. Ask your questions here.