Q&A with Dr. Jesse Popp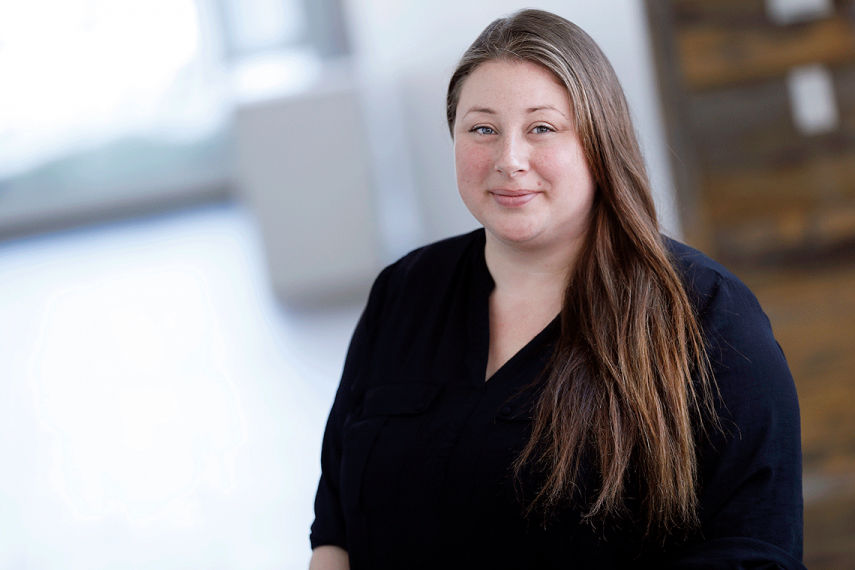 About Jesse Popp
Dr. Jesse Popp holds the Chair in Indigenous Environmental Science in the School of Environmental Sciences. As the principal investigator, she leads Wildlife, Indigenous Science, Ecology Lab (WISE lab), a nationally recognized, multidisciplinary, and collaborative research program at the University of Guelph. As a member of the Wiikwemkoong Unceded Territory located on eastern Manitoulin Island, her research weaves together Indigenous knowledge systems and Western science to advance ecological and environmental perspectives in the spirit of reconciliation.
---
What does National Indigenous History Month mean to you?
National Indigenous History Month (NIHM) is a great time to raise awareness, deepen understanding, and emphasize that history education should always include Indigenous history. During NIHM, we celebrate the diversity of Indigenous cultures, knowledge systems, contributions, and ways of knowing and being throughout the world. We reflect on the resilience and strength of Indigenous Peoples throughout time immemorial. We recognize the importance of reconciliation and reflect on how we can each play a role as treaty people. 
What is your role in the Bachelor of Indigenous Environmental Science and Practice (BIESP) program that will be launching this fall?
As a new faculty member to the University of Guelph, I am extremely excited, honoured, and proud to be part of the BIESP program team. Incredible individuals who prioritize reconciliation and transformational science developed this new innovative program. My role will be to develop and teach courses  that will prioritize lands-based learning and Indigenous pedagogy, and bring unique experiences to students in this program. 
This University of Guelph degree program is the first of its kind in Canada, what comes to mind when you hear this statement?
The development of this program illustrates the University of Guelph's commitment to reconciliation and the advancement of natural sciences through equity, diversity, and inclusion.  I take great pride in being part of this university and the team that has driven this innovative and important initiative. The university is pioneering an incredible program and paving a path for real change in academia. 
Tell us about your research and WISE (Wildlife, Indigenous Science, Ecology) Lab? 
The Wildlife, Indigenous Science, Ecology (WISE) Lab engages in interdisciplinary, highly collaborative, reciprocal, ecological research that weaves together Indigenous and Western ways of knowing in the spirit of reconciliation to advance the natural sciences. In a world where unprecedented environmental change has resulted in wildlife population declines across the globe, interdisciplinary research that embraces multiple ways of knowing is critical to fostering the preservation of biodiversity and culture. We work in partnership with Indigenous communities, universities, provincial and federal government, and non-profit organizations across the country to address environmental concerns of most importance to Indigenous Peoples. 
Could you elaborate on how your work and research connect Indigenous and non-Indigenous approaches to environmental protection?
In the WISE Lab, our work takes a two-eyed seeing approach. Two-eyed seeing, or Etuaptmumk, is a concept described by Mi'kmaq Elder Albert Marshall as the process of learning to see from two eyes - an Indigenous eye (or lens), encompassing Indigenous knowledges and ways of knowing, and a Western eye (or lens), encompassing Western knowledge and ways of knowing. By seeing through these often, complimentary eyes, or lenses, we can better understand the world, or the environment in general. And by better understanding and seeing the world in a more holistic way, we can better protect the environment which we all depend upon.
What inspired you to pursue your career path? 
Nature has always captivated me. My love, respect, and awe for all our relations, human and non-human, Indigenous and non-Indigenous Peoples has inspired me to pursue this journey. The Earth in all her beauty and bounty nourishes us all, and we in turn must care for the Earth. We do need to reconcile our relationships with one another, but we also need to reconcile our relationship with the Earth. Respecting the Earth and all inhabitants, and prioritizing reciprocity while being inclusive of all ways of knowing and being is critical to preserving the environment for generations to come. 
What advice do you have for students interested in the BIESP program?
Be prepared for some incredible experiences like no other that reach beyond the conventional classroom while embracing multiple ways of knowing and seeing the world to support reconciliation and truly transformation environmental science.
 
Share this page
News Topics