Animal Science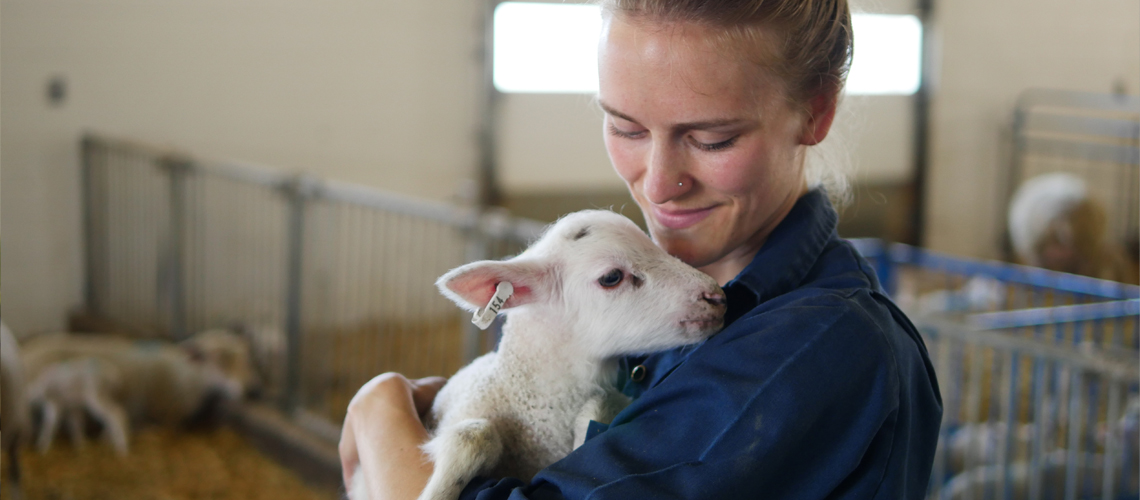 Modern animal agriculture aims to produce quality products in efficient and humane animal production systems. In the Animal Science major of the Bachelor of Science in Agriculture degree program, you will learn how environment affects productivity, how physiology affects reproduction, and how to improve food quality, production and performance through animal breeding and good nutrition. You will also study animal behaviour, housing and management systems that promote farm animal welfare, and learn how meat scientists develop tasty and nutritious products. This program is offered and administered by the Department of Animal Biosciences.
Unique Courses
Agricultural Animal Physiology
Animal Production Systems, Health and Industry
Animal Welfare Judging and Evaluation
Agriculture and Food Issues Problem Solving
Challenges and Opportunities in Dairy Cattle Production
Poultry Nutrition
Full course descriptions and a listing of all courses, can be found in the Undergraduate Calendar.
Career Opportunities
Livestock nutritionist
Life science professional
Pet nutrition consultant
Marketing coordinator
Vet pharmaceutical sales representative
What Students are Saying
Sometimes the best way to learn about a program is through meeting a current student. Meet them here: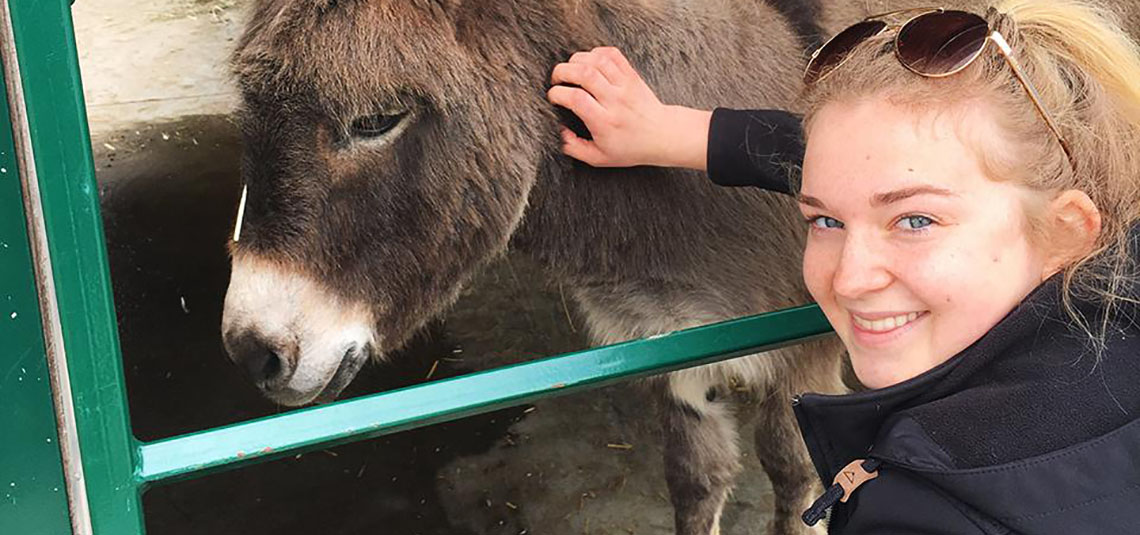 "I visited the campus when I was in Grade 9 and instantly felt it was perfect. I found it absolutely beautiful and both the campus and the city felt like a great fit for me. Also, U of G is the only university in Ontario that offers an agriculture program." -Natalia Savor, animal science student
Learn about other student experiences through the following student profiles:
Learn About the Perks
Questions
Our OAC Student Liaison team is here to help! Have you applied to or are you considering this program, but have some questions? Not sure who to ask? Ask us! Our team of program experts will happily answer your questions or direct them to the people who can. Ask your questions here.