Meet Hoshanah, animal science student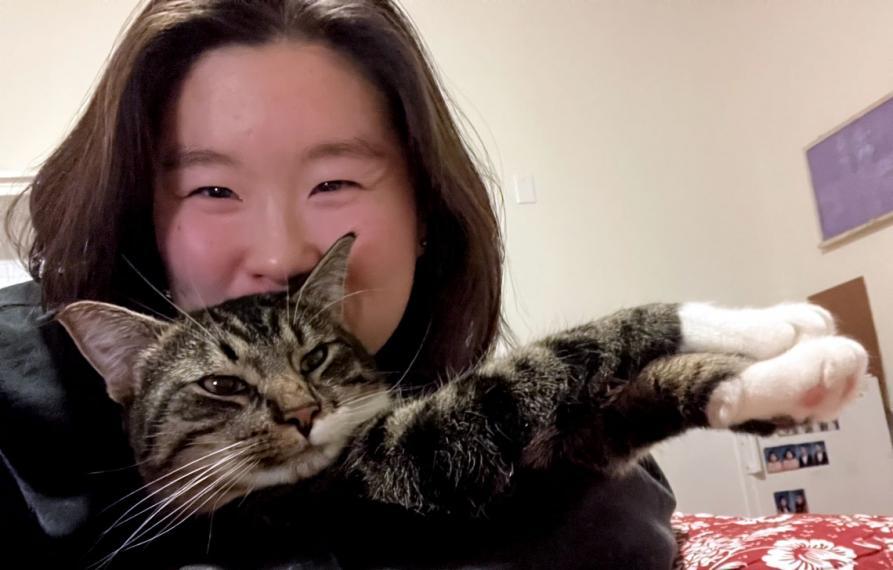 Hoshanah is wrapping up her animal science studies and hopes to get into vet school next. During her time in undergrad she's really enjoyed her program, professors and classmates. 
---
Name: Hoshanah Tsui
Hometown: Brampton, Ontario
Program of Study: Bachelor of Science in Agriculture – Animal Science
Year: 4th year
Why did you decide to study at U of G?
U of G is very well known for its connections to the animal world. Because it was my goal to become a vet, I knew this was where I wanted to be! The campus was also one of the most inviting with beautiful buildings, walkways and greenspace. I found the culture was super open, easy going and friendly.
What do you like best about your program?
How likeminded and driven everyone is, and how approachable and helpful the professors and teaching staff are!
In what ways are you involved on campus? 
Volunteering in some equine research projects in the Department of Animal Biosciences, being a member of the Future Vets Club, and joining intramurals (basketball and ultimate frisbee).
Where is your favourite spot to hang out on campus / in Guelph?
I live in the Library on campus and enjoy walking by the Eramosa River.
What is a hobby/activity that makes you happy, or relieves stress?
Taking a nice walk while listening to a podcast or being with friends.
What are your plans or goals after graduation?
My main goal is still to go to vet school. However, after completing high school in Cambodia, I've been interested in international development. Whether I pursue this as a veterinarian or go on to do an international development related master's, I'm excited to see where the path will take me after graduation!
What piece of advice would you give to your high school self?
Enjoy the journey! Don't worry about planning for everything and knowing what you want to do. Do what you love and it'll all work out. Doors may open that may lead to something you never could have imagined!
Do you have a favourite animal?
It used to be dogs but now I have two cats...so maybe cats too.
Share this page
News Topics