Equine Management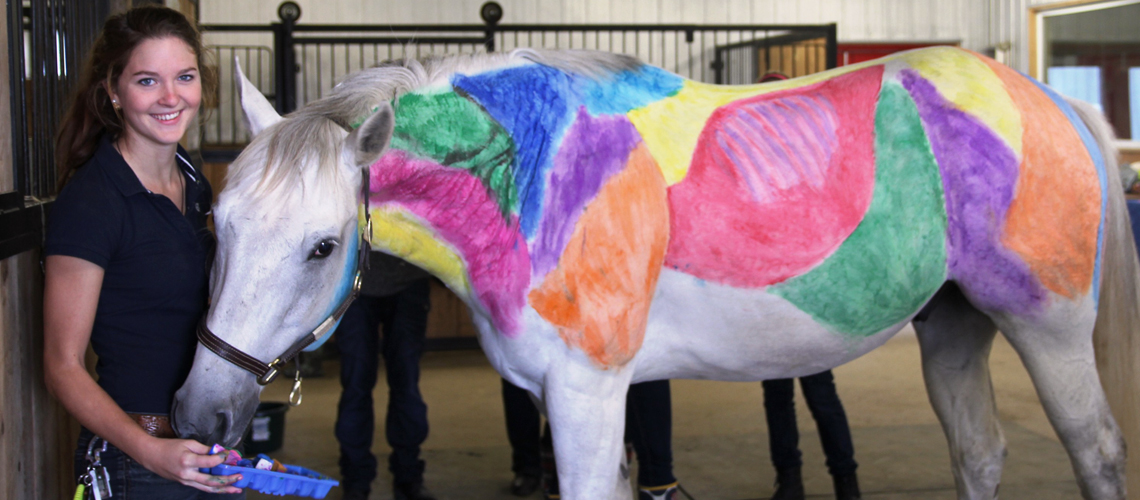 The Bachelor of Bio-Resource Management (B.B.R.M) program is Canada's first degree program to offer a specialization in equine management. The unique program combines learning the biology, physiology and behaviour of horses with developing competencies in handling horses and knowledge of the economic and managerial aspects of the equine industry. It features a hands-on approach to managing horses and provides a solid foundation in business principles and ethics with a focus on the environment and sustainability.
Graduating students will be prepared for a broad range of leadership and managerial positions in the industry. The program is offered and administered by the Department of Animal Biosciences and the Department of Food, Agricultural and Resource Economics.
Admission Requirements
Ontario students applying to the Bachelor of Bio-Resource Management - Equine Management program require 4U English; 4U Biology; four additional 4U or 4M courses.
Full information on admission requirements can be found in the Undergraduate Calendar.
Sample First Year Courses
Semester 1
Biology of Plants & Animals in Managed Ecosystems
Introduction to Molecular and Cellular Biology
Introductory Microeconomics
Introduction to Equine Management
Semester 2
Introductory Financial Accounting
Principles of Animal Care and Welfare
General Chemistry I or Chemistry Today
Elective
Full course descriptions and a listing of second, third and fourth year courses, can be found in the Undergraduate Calendar.
Life as an Equine Management Student
Sometimes the best way to learn about a program is through meeting a current student. Read about student experiences through the following student profiles:
Career Opportunities
Breeding and foaling manager
Equine industry consultant
Equine rehabilitation specialist
Equine event/facility manager
Equine marketing, sales & promotion
Equine nutrition consultant